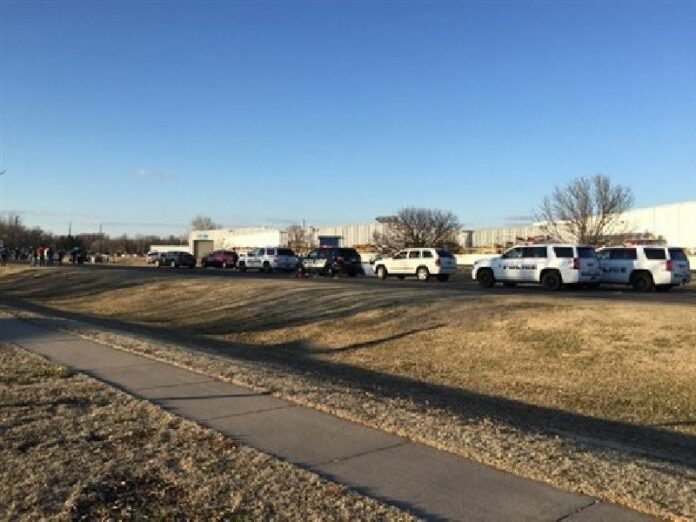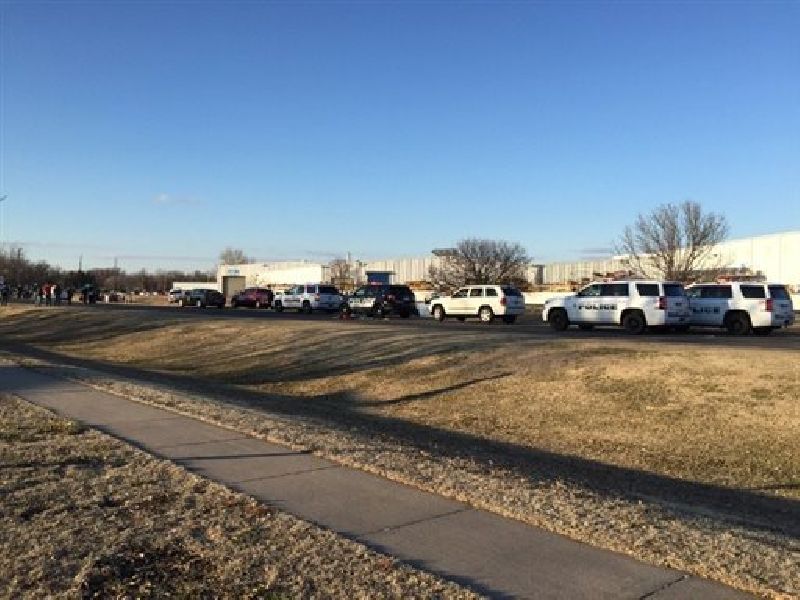 HESSTON, Kansas — A county sheriff said Thursday that four to seven people, including a gunman, are dead and 20 to 30 people are injured after a series of shootings in south-central Kansas.
Sheriff T. Walton said at a news conference Thursday evening there are "a number of crime scenes involved," including the Excel Industries plant in Hesston, north of Wichita, which manufactures lawn mower products. The suspect, who Walton said was or had been an Excel employee, was fatally shot by authorities.
The sheriff said a shooting also took place in the plant parking lot and two other locations nearby. He said the suspect traveled between the sites and fired from his car. The scene at Excel Industries has been secured, he said.
Walton said authorities are still working to determine the exact number of fatalities and injuries. He later told TV station KAKE "anywhere from four to seven" people were killed and between 20 to 30 people were shot.
"We want to get everybody identified. We're working on that," Walton said at the news conference.
The shooting comes less than a week after authorities say a man opened fire at several locations in Kalamazoo, Michigan, leaving six people dead and two severely wounded.
Walton said a lot was still unknown about the Kansas attacks, including whether the suspect was still employed at Excel Industries. He told KAKE-TV he wasn't sure if the man had been fired.
Martin Espinoza, who works at Excel, was in the plant during the shooting. He heard people yelling to others to get out of the building, then heard popping, then saw the shooter, a co-worker he described as typically pretty calm.
Espinoza told The Associated Press the shooter pointed a gun at him and pulled the trigger, but the gun was empty. At that point, the shooter got a different gun and Martin took off running.
"I looked right at him and he looked right at me," Espinoza said.
KSN-TV footage showed a large law enforcement presence at Excel Industries and at least one person being loaded into an ambulance. A college nearby was briefly locked down.
Hesston is a community of about 3,700 residents about 35 miles (56 kilometers) north of Wichita. Excel Industries was awarded the Governor's Exporter of the Year award in 2013 from the Kansas Department of Commerce. The company manufactures Hustler and Big Dog mowing equipment and was founded in Hesston in 1960.
Walton said the FBI and the Kansas Bureau of Investigation had been called in to assist.
A spokeswoman for the Kansas City office of the FBI did not immediately return a call seeking comment Thursday night.
"This is just a horrible incident. … There's going to be a lot of sad people before this is all over," Walton said.
Story: Roxanna Hegeman / Associated Press