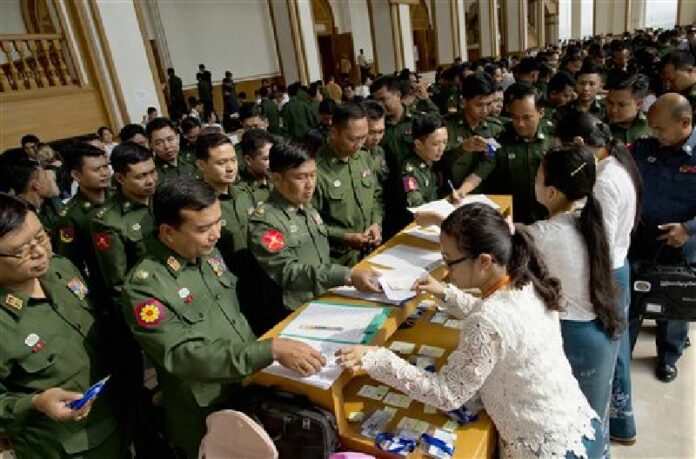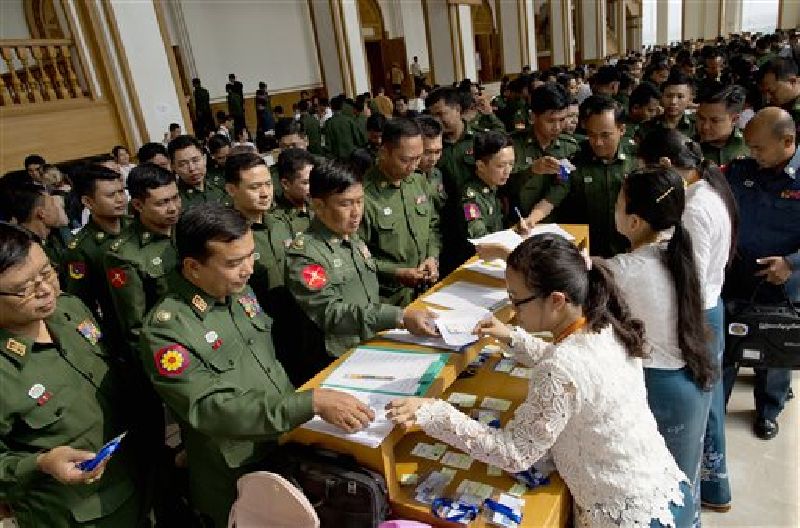 NAYPYITAW, Myanmar — Myanmar's parliament elects a new president on Tuesday to head the country's first democratically elected government, but it won't be Aung San Suu Kyi, the face of the nation's decades-long struggle against military rule. Here's why:
What Prevented Suu Kyi?
The military has been in power in Myanmar since 1962. Faced with unrelenting international pressure and a democracy campaign led by Suu Kyi, the junta began to pave the way toward a civilian government in 2011. Suu Kyi's nonviolent campaign won her the Nobel Peace Prize. But such was the antipathy of some generals toward Suu Kyi that they inserted a clause in the constitution to stymie her. The clause forbids anyone with a foreign spouse or child from becoming president. Suu Kyi's two sons are British, as was her late husband.
Aung San Suu Kyi arrives at parliament in Naypyitaw, Myanmar, Tuesday, March 15, 2016. Photo: Gemunu Amarasinghe / Associated Press
What Did Suu Kyi Do?
Her National League for Democracy party won the Nov. 8 parliamentary elections by a landslide. At that point, she had still hoped to convince the generals to allow the constitutional clause to be scrapped. The military, which controls a quarter of the seats in parliament, refused to relent during several rounds of negotiations with her. So the NLD had to nominate someone else as its candidate for president, who is chosen by members of parliament.
Who Did She Choose?
Foreseeing such an eventuality, Suu Kyi told the media before and after the election that she would be the real power in the government, and whoever becomes president would do her bidding. While her statement may sound undemocratic, she could argue that she was only reflecting the will of the people who voted for the party because of her. So she chose a trusted friend she has known for more than 60 years, a confidant who has been by her side for decades and an astute adviser all these years: Htin Kyaw, a 70-year-old former computer programmer and bureaucrat.
What Are The Pitfalls?
Experts say that Suu Kyi's position on being the real power will ensure that Htin Kyaw will be seen as a seat warmer, and therefore an easy target for military leaders keen to reassert control. It gives him little clout in making policy decisions, even among his own colleagues. Experts also warn that it is possible that foreign leaders and governments will bypass him and go directly to Suu Kyi, making him less relevant.
Story: Associated Press