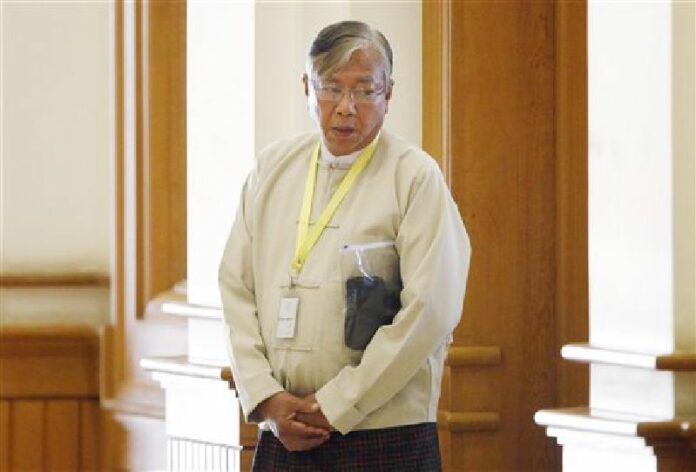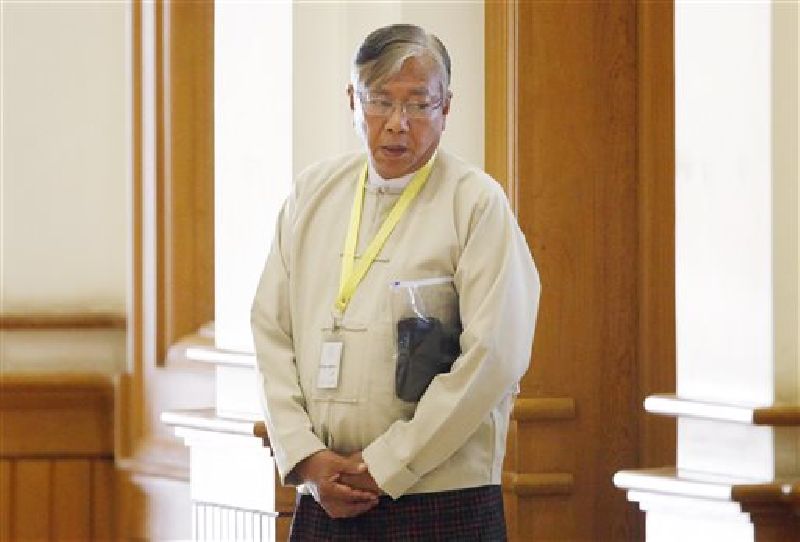 NAYPYITAW, Myanmar — Myanmar's parliament has elected Htin Kyaw as Myanmar's new president, a watershed moment that ushers the longtime opposition party of Aung San Suu Kyi into government.
The 70-year-old Htin Kyaw, a longtime confidant of Suu Kyi, will take office April 1 to become Myanmar's first democratically elected leader after more than half a century of military rule.
Htin Kyaw's secured 360 votes from among 652 ballots cast in the bicameral parliament, winning a strong majority. The vote count was read aloud and announced by a parliament official.
The military's nominee, Myint Swe, won 213 votes and will become the first vice president. Htin Kyaw's running mate from the National League for Democracy party, Henry Van Tio, won 79 votes and will take the post of second vice president.
Suu Kyi led her National League for Democracy party to a sweeping victory in Nov. 8 elections, a reflection of the widespread public support she earned during her decades-long struggle for democracy in Myanmar which was ruled for half a century by a military junta.
The Nobel laureate and longtime political prisoner is the party's unquestionable leader but is blocked from becoming president because of a constitutional clause that excludes anyone with a foreign spouse or children. Suu Kyi's two sons are British, as was her late husband. The clause is widely seen as having been written by the military with Suu Kyi in mind.
To assume the top post in her place, the NLD nominated Suu Kyi's trusted friend and adviser Htin Kyaw, the son of a national poet and the son-in-law of a founding member of the country's pro-democracy movement.
Myanmar's electoral system requires that the president be chosen from candidates put forward by each of the two houses of parliament, and a third nominee from the military, which retains a quarter of the legislative seats.
Myint Swe is seen as a close ally of former junta leader Than Shwe and remains on a U.S. State Department blacklist that bars American companies from doing business with several tycoons and senior military figures connected with the former junta.
Story: Esther Htusan / Associated Press