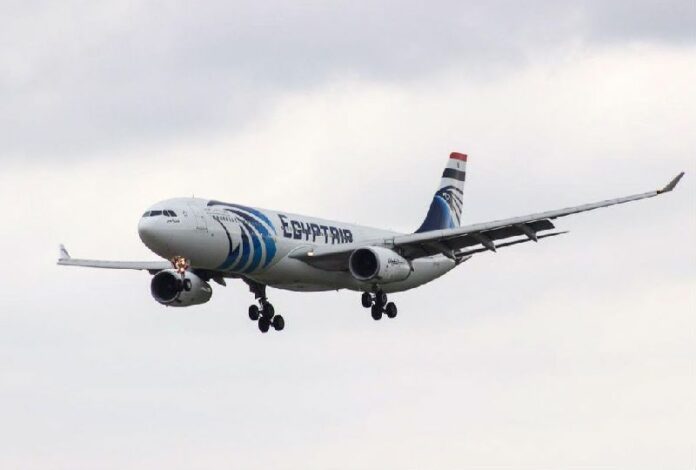 NICOSIA, Cyprus — An Egypt Air plane was hijacked on Tuesday while flying from the Egyptian Mediterranean coastal city of Alexandria to the capital, Cairo, and later landed in Cyprus where some of the women and children were allowed to get off the aircraft, according to Egyptian and Cypriot officials.
The Airbus flight number MS181 had 81 passengers on board and was flying on a regular route when the hijacking took place, the Egyptians said. It was not immediately clear if one or more hijackers were involved.
Details were sketchy and the motives and identities of the hijacker or hjackers were also not known.
Shortly after, the plane landed at the airport in the Cypriot coastal city of Larnaca, Cypriot officials said, adding that there were suspicions of a bomb on board.
The official later said the hijackers later allowed an unspecified number of women and children to go free and some were disembarking.
A second Cypriot official said there "seems like there's more than one hijacker." He said there have been no demands made so far other than that police vehicles move away from the aircraft.
All the officials in Egypt and Cyprus spoke on condition of anonymity because they were not authorized to speak to the media.
The hijacking, however, will most likely bring to the fore again the question of security at Egyptian airports, five months after a Russian aircraft crashed over Egypt's Sinai Peninsula minutes after it took off from Egypt's Red Sea resort of Sharm el-Sheikh. All 224 people on board were killed in the crash. Russia later said an explosive device brought down the aircraft and the extremist Islamic State group said it downed the plane
Story: Hamza Hendawi and Menelaos Hadjicostis / Associated Press