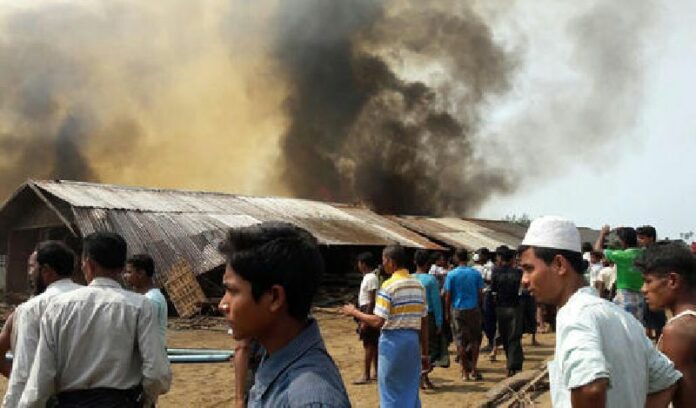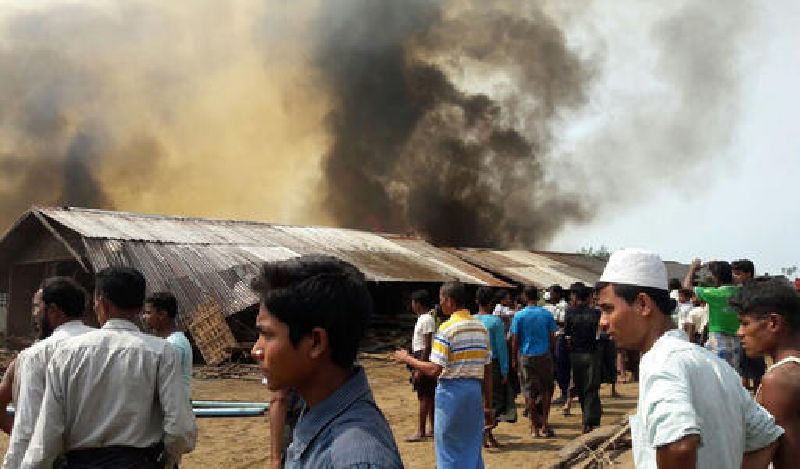 YANGON — A fire on Tuesday burned down a camp in western Myanmar that shelters members of the country's persecuted Rohingya minority, leaving 440 families homeless.
Rakhine state Department of Social Relief official Cho Cho Win said 49 bamboo shelters, each containing eight rooms, burned down at the Baw Du Pa 2 camp north of the state capital, Sittwe. He and Aung Win, a Rohingya community leader who lives near the camp and witnessed the blaze, said no deaths have been reported.
The cause of the fire is being investigated. Fires are not unusual during Myanmar's hot season, especially in crowded quarters such as slums and refugee camps. At least one fire truck was at the scene but failed to control the fire.
Cho Cho Win said his agency had sent 45 tents to temporarily house the fire victims, along with 448 emergency aid kits.
United Nations statistics last December gave the camp's population as 6,917. It said 58 camps in Rakhine housed more than 145,000 people, mostly Muslim Rohingya who lost or fled their homes in 2013 due to clashes with Rakhine Buddhists.
Story: Associated Press.
Related stories:
News Agency Exhibits Photos of Refugee Plight
To reach us about this article or another matter, please contact us by e-mail at: [email protected].