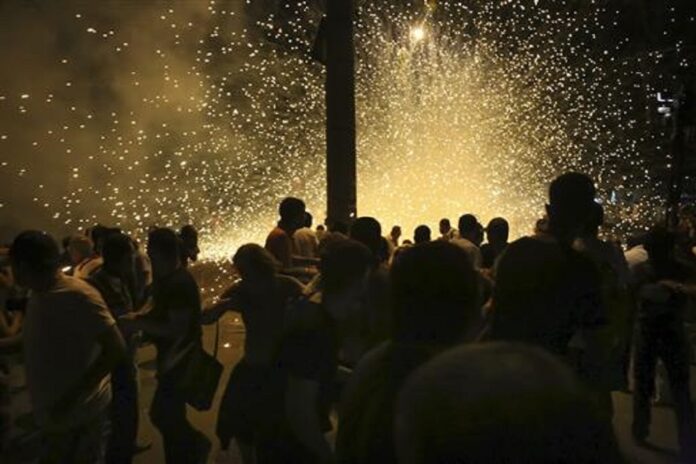 YEREVAN, Armenia — More than 50 people have been injured in clashes near a police station in Armenia's capital where armed men have been holding hostages for four days and protesters erected barricades on a nearby avenue.
Police moved in late Wednesday night to clear out the protest camp. The health ministry said Thursday morning that 51 people have been hospitalized, 28 of whom were police.
The country's interior ministry said some 30 protesters have been detained.
The police station in the capital Yerevan was seized on Sunday by a group of gunmen seeking the release of an opposition figure who was arrested in June for illegal weapons possession.
Investigators claimed he and his supporters were planning to seize government buildings.