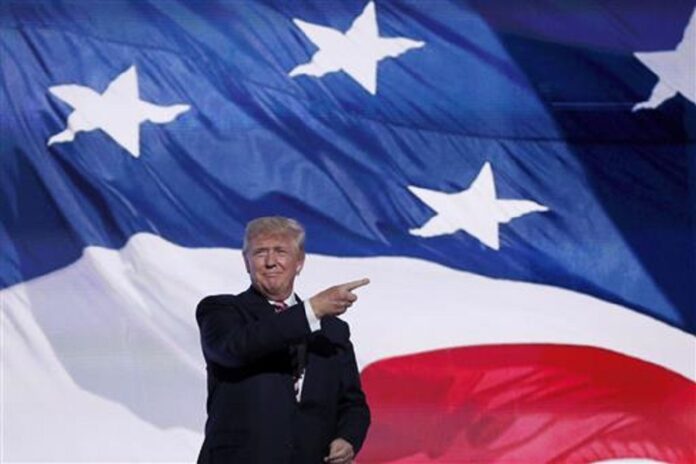 WASHINGTON — Donald Trump says the United States under his leadership might not come to the defense of some NATO members if Russia were to attack them.
Trump said he would decide whether to protect the Baltic republics against Russian aggression based on whether those countries "have fulfilled their obligations to us."
He made the comments in an interview with The New York Times on Wednesday, a night before he is to formally accept the Republican nomination for president.
Trump's remarks about U.S. obligations under NATO to come to the aid of other members of the 28-nation alliance are in line with his views questioning the United States' global role.
In 2014, the 28-member alliance created a rapid-reaction force to protect the most vulnerable NATO members against a confrontation with Russia.
Trump also said in the Times interview that he would not criticize Turkey for cracking down on political opponents and restricting civil liberties following last week's attempted coup.
Of Turkish President Recep Tayyip Erdogan, Trump said: "I give great credit to him for being able to turn that around. … Some people say that it was staged, you know that. I don't think so."
The U.S. has no "right to lecture" Turkey and other countries when "people are shooting policemen in cold blood," Trump said.
With decades in business and no prior political experience, Trump cast the projection of American military might abroad in economic terms.
For example, he said it might not be necessary to station American troops abroad, though he agreed it's preferable.
"If we decide we have to defend the United States, we can always deploy" troops from the U.S., Trump told the newspaper, "and it will be a lot less expensive."