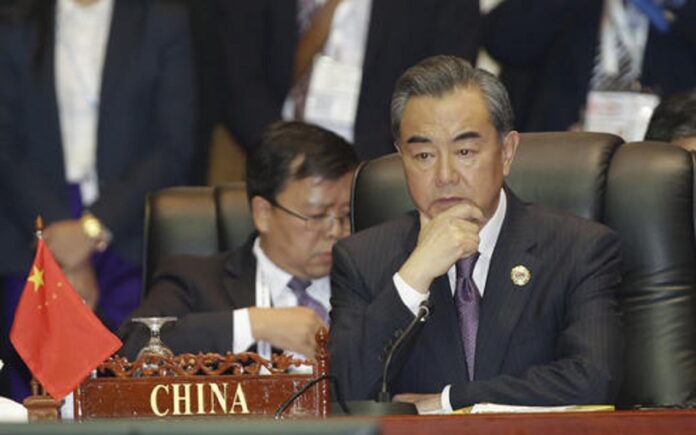 BEIJING — Chinese Foreign Minister Wang Yi criticized the United States, Japan and Australia for a joint statement on the South China Sea that he said was only "fanning the flames" of regional tensions just as countries have agreed to cool them down.
Wang said in a statement Wednesday that the move by the three countries came at an inappropriate time and wasn't constructive.
"This trilateral statement is fanning the flames," he said. "Now it is the time to test whether you are peacekeepers or troublemakers," said Wang's statement, referring to the three countries.
The three allies urged China not to construct military outposts and reclaim land in the disputed waters, making a strong show of support for Southeast Asian nations that have territorial disputes with Beijing, notably the Philippines and Vietnam.
Their joint statement, issued late Monday, filled a vacuum created by the 10-member Association of Southeast Asian Nations, whose foreign ministers on Sunday failed to take a stand against China because of divisions among them.
The U.S., Japanese and Australia's foreign ministers met in Laos on the sidelines of a series of meetings organized by ASEAN. The grouping could have leveraged the recent decision by a permanent arbitration panel, which ruled in favor of the Philippines in a case it brought against China in their dispute in the South China Sea.