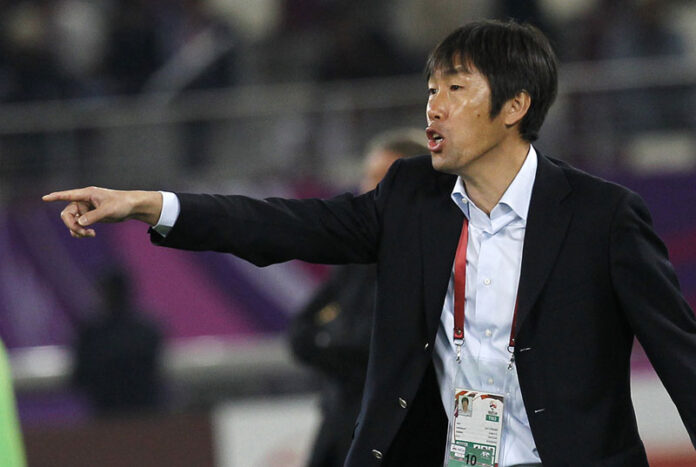 Despite the improving Chinese Super League and its growing number of famous foreign stars, it is a second appearance at the World Cup by its homegrown players that fans in China truly crave.
And if their national team can beat 2002 semifinalist South Korea in Seoul on Thursday night, the chances of a trip to Russia in 2018 may improve considerably.
The Chinese Super League's highest-profile stars – such as Alex Teixeira, Hulk and Jackson Martinez – will be of no help when China makes the short journey to the South Korean capital for the opening game in the last round of Asian qualifying for the 2018 World Cup.
For China, which made it only World Cup appearance in 2002, the precedents are troubling. It has defeated South Korea just once in 30 meetings.
Not only is history against the visitors, but recent form is too. South Korea, who has appeared at the past eight World Cups, breezed through the second round of qualification, winning all seven games, scoring 24 goals and conceding none. China, appearing in the final round of qualification for the first time since 2002, squeezed through as the fourth of the best four group runners-up.
"We know it will be a difficult game but we are ready for the challenge," said China coach Gao Hongbo, who was in charge in 2010 when China recorded its famous victory over South Korea at the East Asian Cup. "My goal as head coach is to qualify for Russia 2018. We are not here just as a training partner for our opponents. The mentality of chasing the win is essential for every coach and player."
China has included just one overseas-based player in its 25-man squad for the game in Seoul and the home match against Iran in the northeastern city of Shenyang five days later. South Korea, in contrast, has just three domestic stars in its roster.
There has been speculation that South Korea's most famous export, Tottenham Hotspur attacker Son Heung-min, is being chased by Bundesliga clubs.
"I haven't heard anything about my transfer," Son, who joined the English Premier League team in August 2015 from Bayer Leverkusen, told reporters. "I don't want to think about things happening outside the stadium. I just want to focus on playing football."
The 12 remaining Asian teams have been split into two groups of six, with the top two from each qualifying automatically for Russia 2018.
Elsewhere in Group A, Syria travels to Uzbekistan and Iran, aiming for a fifth World Cup appearance, hosts Qatar in Tehran. Qatar is eager to qualify and give its team World Cup exposure before the country hosts the 2022 event. Qatari was one of the more impressive performers in the second round of qualification, topping its group with ease.
In Group B, Asian champion Australia kicks off its qualification campaign against Iraq in Perth and then plays United Arab Emirates in Abu Dhabi on Sept. 6.
Tim Cahill has been selected by coach Ange Postecoglou, keeping the 36-year-old former English Premier League star in contention for a fourth World Cup appearance.
"He's still a very important part of what we do and we know that even if he's not capable of playing 90 minutes, he can certainly make an impact for us," Postecoglou said of Cahill.
Japan, expected to challenge Australia for the top spot in Group B, hosts United Arab Emirates in Saitama. The UAE knocked Japan out of the 2015 Asian Cup on its way to finishing in third place.
There are 13 European-based players in Japan's squad, while the UAE's roster is entirely home-based. Despite that, playmaker Omar Abdulrahman, regarded as one of the biggest talents in Asian soccer, is confident that his team can return home with a good result.
"We respect the Japanese team completely," Abdulrahman said. "We came here to show a good level, and take a positive return, and already have defeated the Japanese national team at the Asian Cup. Now we will try to repeat it."
Saudi Arabia, coached by Bert Van Marwijk who led the Netherlands to the final of the 2010 World Cup, will host Thailand in the other Group B match. The Saudis have qualified for four World Cups but the last appearance came in 2006.
The teams that finish third in each of the Asian qualifying groups will play off for the right to take on the fourth-place team from the CONCAFAF region for a spot at the 2018 World Cup.
Story: John Duerden