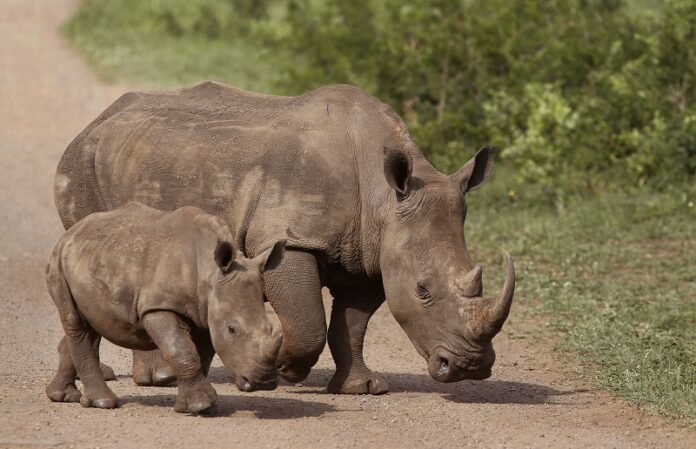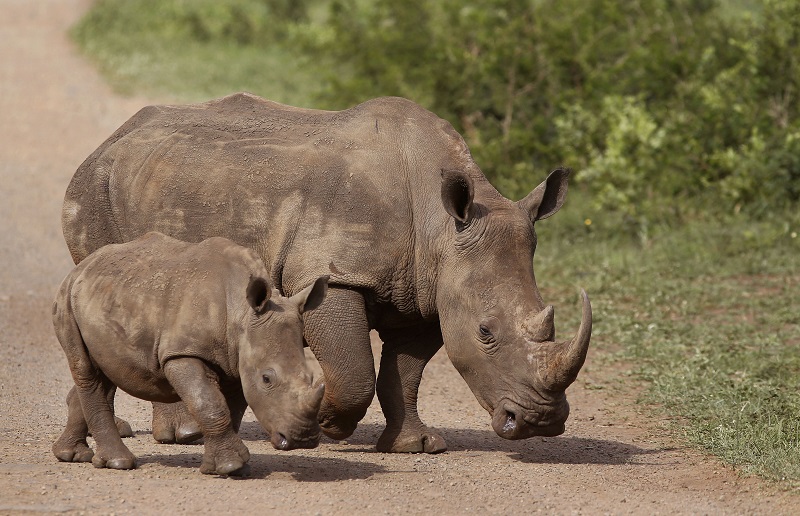 JOHANNESBURG, South Africa — It was a big, and ultimately doomed, proposal from a small country at a U.N. wildlife conference in South Africa: legalize the international sale of rhino horn because a 1977 ban on its trade has failed to stop the scourge of poaching.
The African kingdom of Swaziland, which has 73 rhinos, said Monday that it could use funds from the sale of its stockpile of 330 kilograms (727 pounds) of rhino horn to pay for wildlife protection. Its presentation included an appeal from delegate Ted Reilly, whose voice broke with emotion as he recalled rangers who have been killed across the continent while protecting rhinos and elephants over the years.
"We all know the ban is not working," Reilly said at a committee meeting of the Convention on International Trade in Endangered Species of Wild Fauna and Flora, or CITES.
Delegates, however, rejected the Swazi proposal by a vote of 100 to 26, with 17 abstentions. Conservationists said they expected the decision to be confirmed at a plenary session on Tuesday or Wednesday, the last day of the meeting.
Most delegates disagreed with the Swazi stance that a regulated trade would undermine poachers who have slaughtered rhinos in record numbers to meet demand in parts of Asia, particularly Vietnam. Some consumers believe rhino horn in powder form can cure illnesses, although there is no evidence that the horn, made of the same substance as human fingernails, has any medicinal value.
South Africa, home to most of the world's rhinos, has been hit particularly hard by poaching. It had considered making a similar proposal at the CITES meeting to sell rhino horn but decided more preparation was required. Nevertheless, it backed the Swazi proposal, as did Namibia and Zimbabwe, which also have significant rhino populations.
The three southern African countries also spoke in support of selling ivory on the basis that their elephant populations are stable, even though poachers across Africa have killed elephants by the tens of thousands in recent years. But delegates at the wildlife conference rejected proposals to allow the sale of ivory. China, the world's biggest consumer of ivory, has said it will close its domestic market.
Countries opposing the Swazi proposal included Indonesia, Nepal, Bhutan and India, all of which have rhino species. Indonesia said a Swazi sale could have "grave effects" on its critically endangered Javan and Sumatran rhinos if poachers target them more aggressively.
Swaziland has had success in protecting its rhinos, even as neighboring South Africa struggles to protect its far bigger population of roughly 20,000. The two countries say they struggle for resources to protect their threatened species and sometimes bristle at international suggestions about how to handle their wildlife.
"The underlying issue is, who pays for it?" said Tom Milliken of the TRAFFIC conservation group.