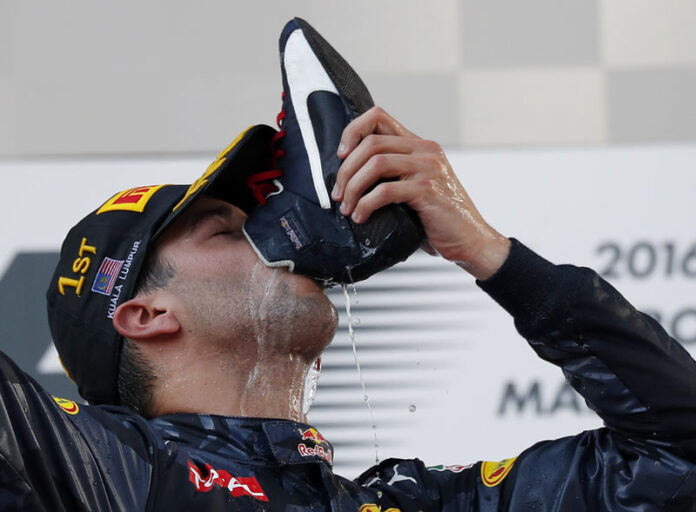 CANBERRA, Australia — Officials say a government political adviser is among nine Australians arrested in Malaysia for stripping down to their briefs and drinking beer from shoes after Australian driver Daniel Ricciardo won the Malaysian Formula One Grand Prix on Sunday.
Government officials confirmed Tuesday that Jack Walker, adviser to Defense Industry Minister Chris Pyne, is among the men aged 25 to 29 who were arrested after they stripped down to Budgy Smuggler-brand swimsuits decorated with the Malaysian flag at the Sepang race track.
Pyne's office says in a statement the matter is being "handled appropriately" by the Australian High Commissioner in Malaysia. It is not clear whether the men will be charged with public indecency or with disrespecting the Malaysian flag.