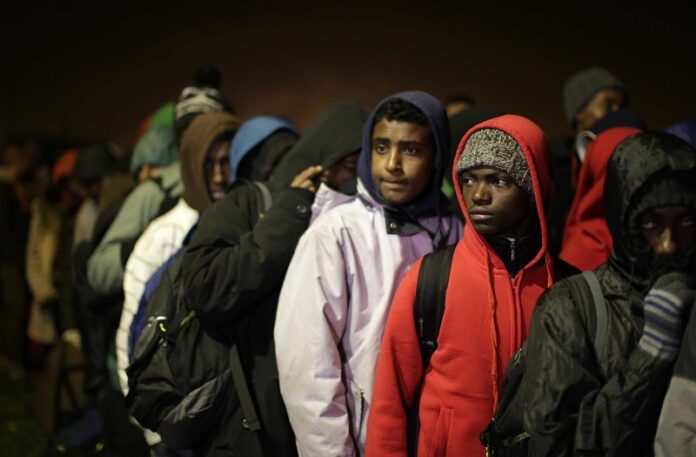 CALAIS, France — Lines of migrants with their lives in small bags walked to a registration center in the French port city of Calais Monday, the first day of the mass evacuation and destruction of the filthy camp they called home.
French authorities are beginning a complex operation, unprecedented in Europe, to shut down the makeshift camp, uprooting thousands who made treacherous journeys to escape wars, dictators or grinding poverty and dreamed of making a life in Britain.
Under the eye of more than 1,200 police, the first of hundreds of buses were arriving to begin transferring migrants to reception centers around France where they can apply for asylum, and level the camp in a weeklong operation. Hotels and even castles are among the hundreds of centers officials have been converting to migrant housing ahead of the big move.
Unaccompanied minors, many with family members in Britain, were to be housed on-site in containers set up earlier this year as their files are studied in London to see if they qualify for a transfer across the English Channel. The humanitarian organization France Terre d'Asile, says 1,291 unaccompanied minors live in the camp.
Authorities say the camp, known as the jungle, holds nearly 6,500 migrants who are seeking to get to Britain. Fourteen migrants have died this year in the Calais area.
Officials were expected to begin dismantling hundreds of tents and shelters as their occupants depart, gradually closing down the camp that sprung up behind an official shelter housing women and providing showers and daily meals.
Story: Elaine Ganley