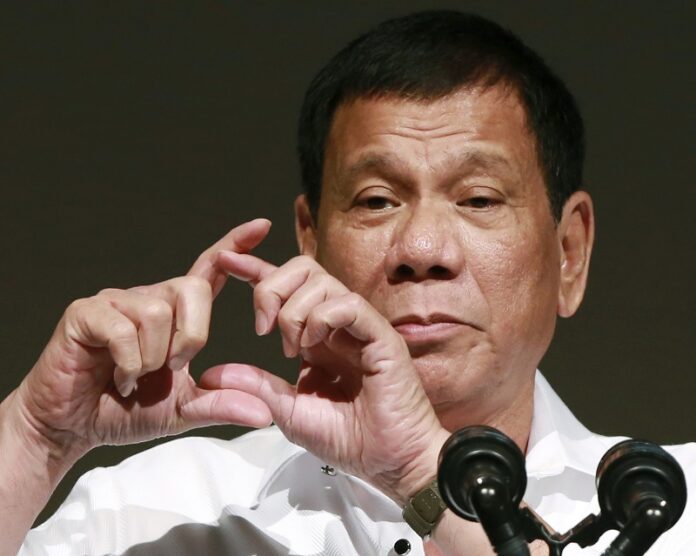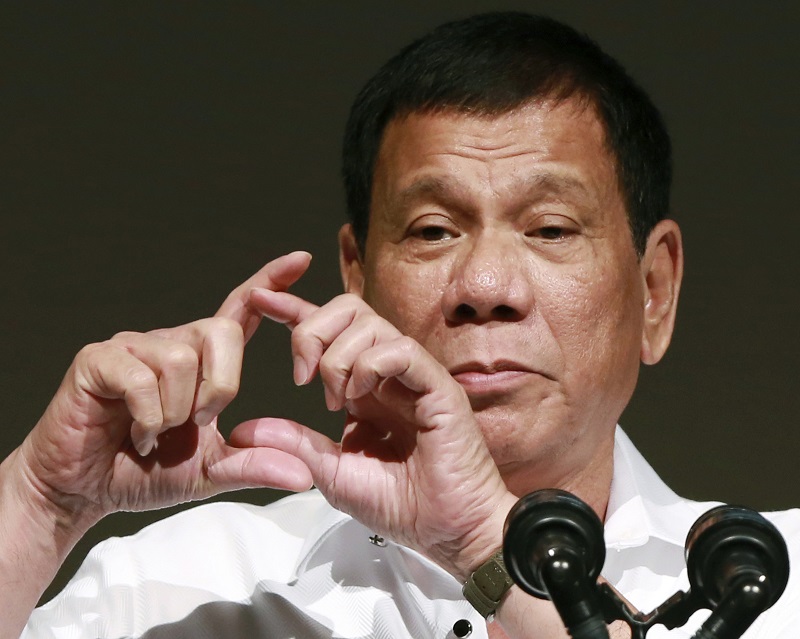 MANILA — Philippine President Rodrigo Duterte telephoned U.S. President-elect Donald Trump late Friday and had a brief but "very engaging, animated conversation" in which both leaders invited each other to visit his country.
In a video released by Duterte's close aide, Bong Go, the Philippine leader is seen smiling while talking to Trump and saying: "We will maintain … and enhance the bilateral ties between our two countries."
Duterte shuffled and looked at some notes during the conversation, which Go said lasted for more than seven minutes. The presidential palace earlier announced that Duterte will make a "congratulatory call" to Trump from his hometown in southern Davao city.
It was not immediately clear if the touchy topic of Duterte's bloody crackdown against illegal drugs came up during the chat. Duterte has lashed out at outgoing President Barack Obama and the State Department for raising concerns over the crackdown, which has left more than 4,000 suspected drug dealers and users dead.
Duterte, who took office in June, has been antagonistic to the U.S., his country's treaty ally, while reaching out to China and Russia. He has met Chinese President Xi Jinping twice and Russian leader Vladimir Putin once.
Obama canceled what could have been their first formal meeting in an Asian summit in Laos in September after Duterte unleashed an expletive-laden warning for the U.S. leader not to lecture him on human rights.
During their talk, Trump invited Duterte to visit the White House next year and Duterte asked the U.S. president-elect to attend an East Asian summit to be hosted by the Philippines next year.
The Philippine president has been compared to Trump for his bombastic rhetoric and unorthodox political style but Duterte apparently did not relish the comparison, telling The Associated Press in an interview during the campaign in March: "Donald Trump is a bigot, I am not."
Story: Jim Gomez