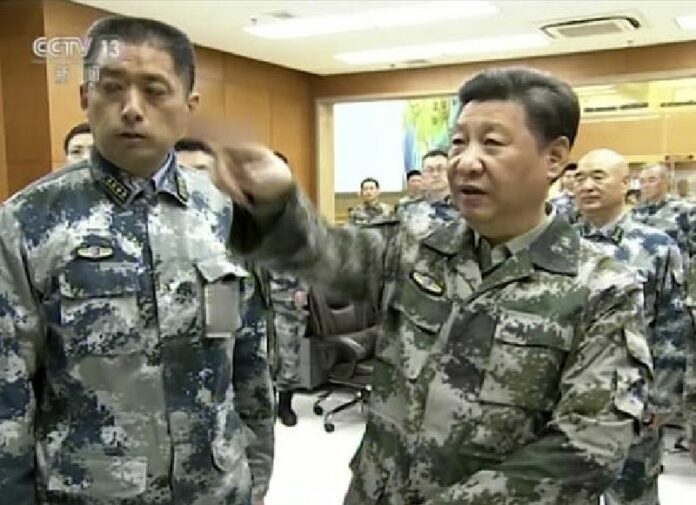 BEIJING — The first 120 troops of a 700-member Chinese U.N. peacekeeping force have departed for South Sudan, deepening China's commitment to the troubled East African nation, where two of its peacekeepers were killed in fighting over the summer.
The new troops, who departed on Sunday, are part of the third Chinese battalion to be sent to South Sudan to protect civilians, U.N. staff and humanitarian workers, and to conduct patrols and provide security escorts.
South Sudan has seen continuous fighting since its civil war broke out in December 2013. The more than 12,000 U.N. peacekeepers already in the country have been criticized for failing to protect civilians. China was an early investor in the new state's energy sector, but fighting and corruption have largely prevented it from reaping any benefits.
In July, two Chinese peacekeepers died and five others were wounded after their vehicle was struck with a rocket-propelled grenade as fighting swept the capital, Juba.
China has maximized publicity of its contribution to U.N. peacekeeping as part of its push to raise its international profile. China is now the biggest contributor of peacekeepers among the five permanent members of the U.N. Security Council, with 2,639 currently deployed on six missions, mostly assigned to medical, engineering and transport duties. Yet in actual terms, that still leaves China ranked 12th overall among nations that have contributed peacekeepers, led by Ethiopia, India and Pakistan.
In total, China contributes about 3 percent of total U.N. peacekeeping forces. In South Sudan, Chinese forces make up less than 10 percent of the total. Chinese peacekeepers also make up only a tiny fraction of the People's Liberation Army's 2.3 million personnel.
In a high-profile announcement at the U.N. General Assembly last year, President Xi Jinping said that China would also set up a permanent peacekeeping standby force of 8,000 troops to be deployed whenever necessary. No details were given on the makeup and mission of that force, and there has been no word on whether it has been established yet.