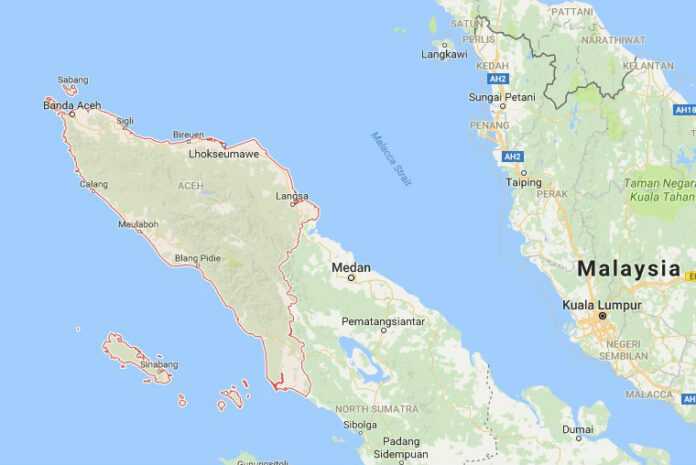 BIREUEN, Indonesia — Chief of army in Indonesia's Aceh province tells TV that quake death toll rises to 97.
A strong undersea earthquake rocked Indonesia's province of Aceh early Wednesday, causing several deaths and building collapses in districts near the epicenter.
The U.S. Geological Survey said the shallow 6.4-magnitude earthquake that struck at 5:03 a.m. (2203 GMT Tuesday) was centered about 10 kilometers (6 miles) north of Reuleut, a town in northern Aceh, at a depth of 17.2 kilometers (11 miles).
Indonesia's Climate, Meteorology and Geophysics Agency said the quake has no potential to trigger a tsunami.
Sulaiman, a local disaster official, told local MetroTV that a woman and her two children were killed in Pidie Jaya, 18 kilometers (11 miles) southwest of the epicenter. Achmad Taufiq, a health worker at a public health center in the nearby district of Bireuen, said a teacher at an Islamic building school died after being hit by falling debris.
Sulaiman said several mosques in Pidie Jaya collapsed as well as stores, houses and other buildings. Heavy equipment has been deployed for the effort to search for survivors.
Television footage from the town showed partially and completely collapsed buildings and injured people at a makeshift emergency center.
About 20 people were being treated at the health center in Bireuen and one person was moved to a hospital because of broken bones and a head injury, said Taufiq.
Residents of the nearby town of Lhokseumawe ran out of their houses in panic during the quake and many people fled to higher ground.
The world's largest archipelago, Indonesia is prone to earthquakes due to its location on the Pacific "Ring of Fire," an arc of volcanoes and fault lines in the Pacific Basin.
In December 2004, a massive earthquake off Sumatra island triggered a tsunami that killed 230,000 people in a dozen countries. More than 160,000 people died in Indonesia alone, and most of those deaths occurred in Aceh.
Story: Ayi Yufridar