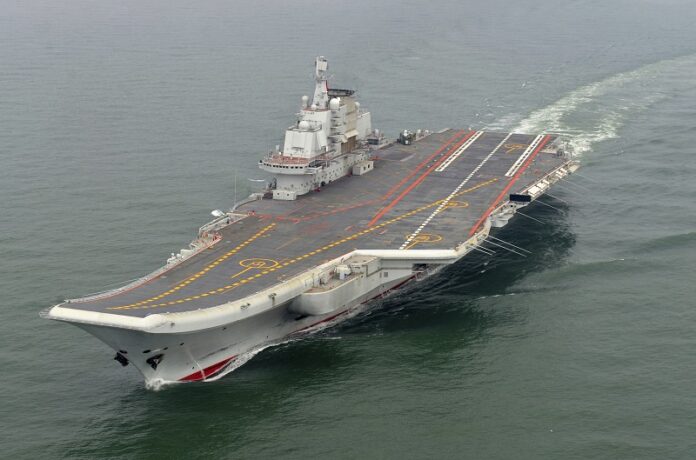 BEIJING — China's first aircraft carrier battle group has carried out its first live-fire exercise, the Defense Ministry has announced.
Dozens of ships and aircraft took part in the exercise "a few days ago" in the Bohai Sea in eastern China to test weapon performance and training levels, according to a statement posted Thursday on the ministry's website.
China said last month that its aircraft carrier, the Liaoning, was ready to engage in combat, marking a milestone for a navy that has invested heavily in its ability to project power far from China's shores.
The carrier, destroyers and frigates carried out exercises covering air interception, sea-based attacks and air-defense as well as reconnaissance, early warning and anti-missile systems.
The ministry posted photos on its website of China-developed J-15 fighters on the deck of the carrier. J-15 fighters carried live ammunition and performed strike exercises, it said.
The Liaoning was commissioned in 2013 after being purchased as an incomplete hull from Ukraine more than a decade ago.
China hasn't described specifically how it intends to use the Liaoning, but it is seen as helping reinforce China's increasingly assertive claims over almost all of the South China Sea, which is home to key shipping lanes, rich fishing grounds and a potential wealth of mineral resources.
Five other governments claim the maritime space either in part or in whole, and the Philippines and Vietnam in particular have sought assistance from the U.S. and others in beefing up their ability to resist China, including its construction of seven islands by piling sand atop coral reefs.