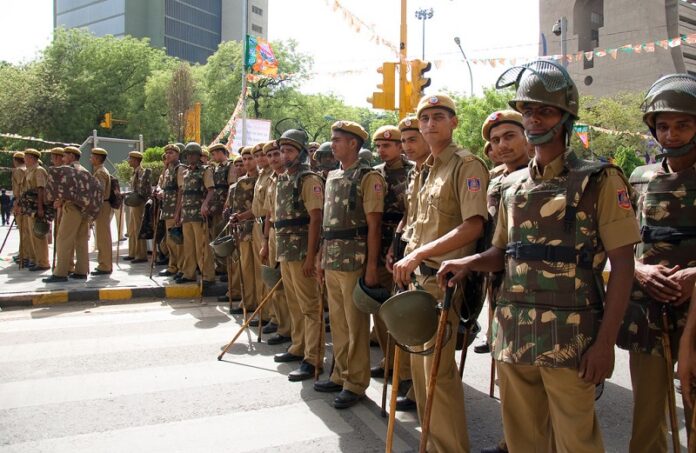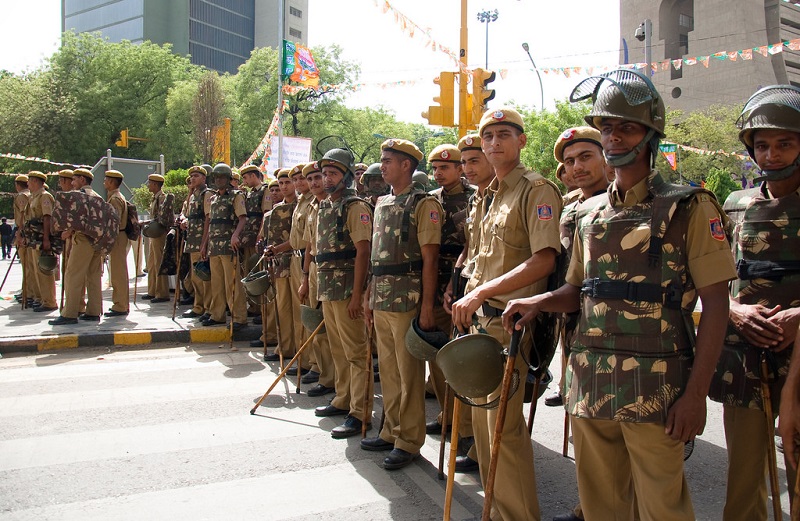 NEW DELHI — Nearly 600 people died in Indian police custody from 2009-2015, many after being tortured, a human rights group said Monday, urging India to implement a string of often-ignored regulations and prosecute officers involved in the mistreatment of prisoners.
Human Rights Watch said in its report that police regularly disregard arrest procedures and torture suspects in custody to death. The police often blame such deaths on suicide or illness.
While torture is illegal in India, and law enforcement agencies in many countries now say it does little to elicit accurate information, many Indian police are open about their use of the "third degree" – a term that can encompass anything from a couple slaps to a savage beating – to extract details or confessions.
"Until you use third degree against them, they will not speak," said Jairaj Sharma, a retired police officer in India's Uttar Pradesh state, long a center of crime and corruption.
Citing government data, the report said that 97 people died in police custody in 2015. In 67 of those cases, authorities either failed to take the suspects before a magistrate within 24 hours of arrest, as required by law, or the suspects died within 24 hours of being arrested.
Human Rights Watch said strict enforcement was needed of existing arrest guidelines, including such things as informing the families of those arrested, providing medical examinations and quickly producing suspects before magistrates.
The New York-based group demanded that police officers who engage in torture and other ill-treatment of prisoners be disciplined and prosecuted.
Police officers will only learn that beating suspects is unacceptable when some are prosecuted, said Meenakshi Ganguly, South Asia director of Human Rights Watch. "Our research shows that too often, the police officers investigating deaths in custody are more concerned about shielding their colleagues than bringing those responsible to justice," she said in an interview.
Vikram Singh, a top retired Indian police officer, acknowledged that the country's criminal justice system is riddled with problems, from desperately overcrowded jails to suspects sometimes held for years as cases are investigated.
He said police officers have little concern about getting in trouble if they beat a suspect.
"My feeling is that not many cases (against police officials) have been registered, not many police officers suspended, and certainly no one has been dismissed in recent years for being brutal on accused and wanted criminals," Singh said.
The 114-page report focused on 17 deaths in custody from 2009-2015, including more than 70 interviews with witnesses, victims' families, justice experts, and police officials.
"In each of the 17 cases, the police did not follow proper arrest procedures, making the suspect more vulnerable to abuse," said Jayshree Bajoria of Human Rights Watch, the author of the report.
The report cited the case of 37-year-old Shyamu Singh, who was arrested in April 2012 in Uttar Pradesh when police couldn't tell him apart from his older brother Ramu, who was suspected of involvement in a string of extortion and theft cases. When neither brother would give his identity, a group of policemen forced Ramu to the floor.
"Four people held me down and one man poured water in my nose continuously. I couldn't breathe," the report quoted Ramu as saying. "Once they stopped on me, they started on Shyamu."
When Shyamu fell unconscious "they started worrying and talking among themselves that he is going to die. One of the men got a little packet and put the contents in Shyamu's mouth," Ramu said.
Shyamu Singh died later in a nearby hospital. Police told his family he had killed himself by taking poison.
An initial inquiry by the State Investigation Department concluded in 2014 that seven police officers had tortured Singh and poisoned him to death. But a final inquiry report submitted a year later cleared all seven, according to the report.
Story: Ashok Sharma