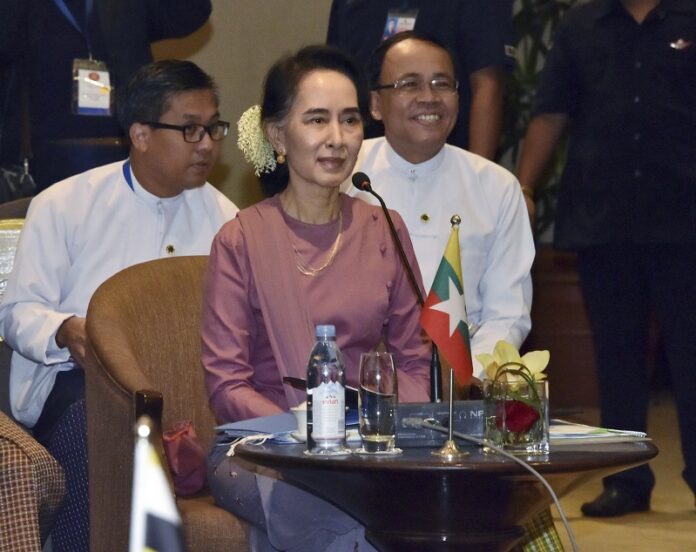 YANGON — Myanmar leader Aung San Suu Kyi has met with regional foreign ministers to tackle growing international criticism of her army's forceful treatment of the country's Muslim Rohingya minority, which some critics say constitutes crimes against humanity.
Human rights groups have accused the military of perpetrating mass murder, looting and rape against the Rohingya in the western state of Rakhine, where the army went on a counterinsurgency offensive after an October attack there on police outposts that killed nine officers.
The roughly 1 million Rohingya in overwhelmingly Buddhist Myanmar face severe social and official discrimination.
Member states of the Association of Southeast Asian Nations, along with Bangladesh, have long coped with Rohingya refugees.
Suu Kyi met with ASEAN foreign ministers Monday in Yangon, Myanmar's largest city.