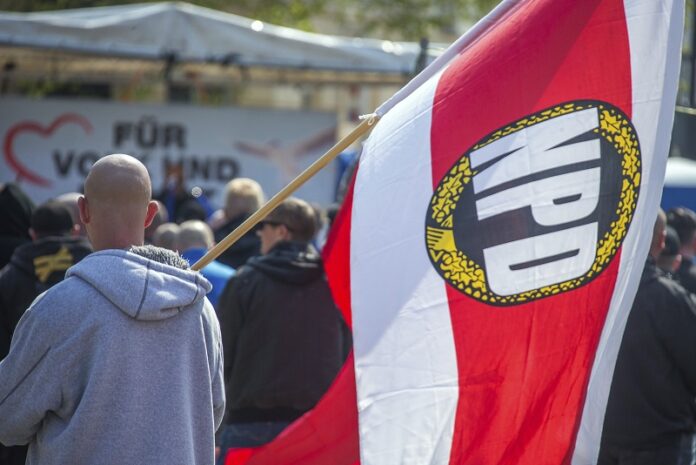 BERLIN — Germany's supreme court on Tuesday rejected a bid by lawmakers to outlaw a far-right party accused of promoting a racist and anti-Semitic agenda.
Andreas Vosskuhle, chief justice of the Federal Constitutional Court, said that even though the party had unconstitutional goals, "there are currently no concrete indications … that its actions will lead to success."
The German parliament's upper house had applied for the ban at the end of 2013.
Vosskuhle, in explaining the verdict, mentioned the party's irrelevance , pointing out it had only a single seat in the European Parliament and that the NPD's election results have in recent years been "on a low level."
Vosskuhle said that a possible ban of a party wasn't based on the party's ideology, but its active aim and plan to abolish Germany's free and democratic order.
"There's no evidence for this here," the judge added.
The party isn't represented in the Bundestag after winning just 1.3 percent of the vote in the last national election in 2013. Parties need to meet a 5-percent threshold to hold seats in the federal parliament.
The rise of the nationalist Alternative for Germany party, which has assailed Chancellor Angela Merkel for allowing large numbers of migrants into the country and appeals to a much broader range of protest voters, has helped erode the NPD's support.
Only two parties have been outlawed in West Germany and reunited Germany — the neo-Nazi Socialist Reich Party in 1952 and the German Communist Party in 1956.
It was the second attempt to ban the National Democratic Party, better known by its German acronym NPD.
In 2003, the court rejected a previous application because paid government informants within the group were partially responsible for evidence against it.
Story: Kristen Greishaber