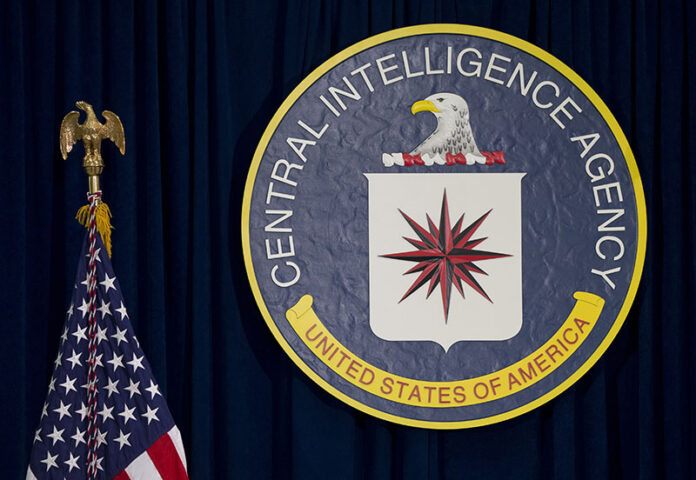 WASHINGTON — The new deputy director of the CIA is a career spymaster who once ran a CIA prison in Thailand where terror suspects were waterboarded – a harsh interrogation technique President Donald Trump has supported.
CIA Director Mike Pompeo announced Thursday that he has selected Gina Haspel to be the first female career CIA officer to be named deputy director. She has extensive overseas experience, including several stints as chief of station at outposts abroad. In Washington, she has held several top senior leadership positions, including deputy director of the National Clandestine Service and deputy director of the National Clandestine Service for Foreign Intelligence and Covert Action.
She also had a role in the CIA's former covert program where suspected terrorists were subjected to harsh interrogation methods, including waterboarding, which simulates drowning. More than a decade after it was last used, the CIA is still haunted by the legacy of a tactic that the U.S. government regarded as torture before the Bush administration authorized its use against terrorist suspects.
It's unclear if Pompeo's pick signals an attempt to restart the harsh interrogation and detention program. Last week, news organizations obtained a copy of a draft executive order that would order up recommendations on whether the U.S. should reopen CIA detention facilities outside the United States. It also orders a review of interrogation methods used on terror suspects and calls for suggested modifications that would not violate the U.S. legal ban on torture.
Haspel briefly ran a secret CIA prison where accused terrorists Abu Zubayadah and Abd al Rahim al-Nashiri were waterboarded in 2002, according to current and former U.S. intelligence officials, who spoke earlier to The Associated Press on condition of anonymity. She also helped carry out an order that the CIA destroy its waterboarding videos. That order prompted a lengthy Justice Department investigation that ended without charges.
Trump, who has pushed for tougher interrogation techniques, said he would consult with Pompeo and Defense Secretary Jim Mattis before authorizing any new policy. But he said he had asked top intelligence officials: "Does torture work? And the answer was 'Yes, absolutely.' "
Christopher Anders, deputy director of the American Civil Liberties Union's Washington office, said he was "gravely concerned" about Pompeo's decision to choose Haspel.
"Pompeo must explain to the American people how his promotion of someone allegedly involved in running a torture site squares with his own sworn promises to Congress that he will reject all forms of torture and abuse," Anders said.
Asked during his confirmation hearing whether he would restart the CIA's use of harsh interrogation techniques that fall outside what is lawful in the Army Field Manual, Pompeo said: "Absolutely not. Moreover, I can't imagine that I would be asked that" by the president.
But Pompeo also said he'd consult with CIA and other government experts on whether current restrictions on interrogation were an "impediment to gathering vital intelligence to protect the country" or whether any rewrite of the Army Field Manual is needed.
In the CIA's announcement, Haspel's career was lauded by veteran intelligence officials, including former Director of National Intelligence James Clapper, who recently retired.
"It speaks well of him for picking a seasoned veteran of the agency who is widely and deeply respected by the workforce as well as those outside the agency," Clapper said in a statement. "She has also been a strong proponent for integration, not only within CIA, but across the intelligence community."