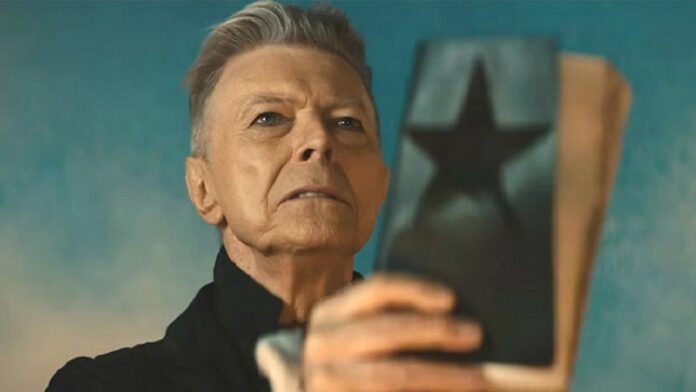 LOS ANGELES — Saxophonist Donny McCaslin was profoundly honored to accept a posthumous Grammy Award for David Bowie's final album, "Blackstar." And he got to repeat the move multiple times Sunday.
Bowie received three Grammys for "Blackstar" during the ceremony's pre-telecast and a fourth during the live show — his first Grammy Awards for music. (His single win in the 1980s was for best video, short form.)
"I'm just so happy for him and his family and his fans," McCaslin told reporters backstage after picking up his third golden gramophone. "This means a lot to his fans. And we're fans, too."
McCaslin explained that "Blackstar" arose from Bowie's collection of demos, on which he played various instruments and sang in different voices.
"We used that as a starting point. When we got into the studio, we listened to the demo and just started recording," McCaslin said. "David created this environment that was very collaborative. He encouraged us to try anything… he just really created this environment where we felt affirmed and encouraged.
"That being said, the songs were pretty complete as we got them."
"Blackstar" won rock song, rock performance, alternative album and best engineered album, non-classical.
McCaslin said the band knew that Bowie was ill when they started recording, but his health was never an impediment to their progress.
"He was incredibly enthusiastic every day and was really determined to make this record on his own terms," McCaslin said. "It was an inspiration for all of us to see him do that."
Bowie was still writing new music up to his death on Jan. 10, 2016, McCaslin said: "We were going to go back in the studio in January to record new music."
Katharine McPhee helped present the rock song award and accepted it on Bowie's behalf.
"Like all our music heroes," she said, "his music will live forever."
Story: Sandy Cohen