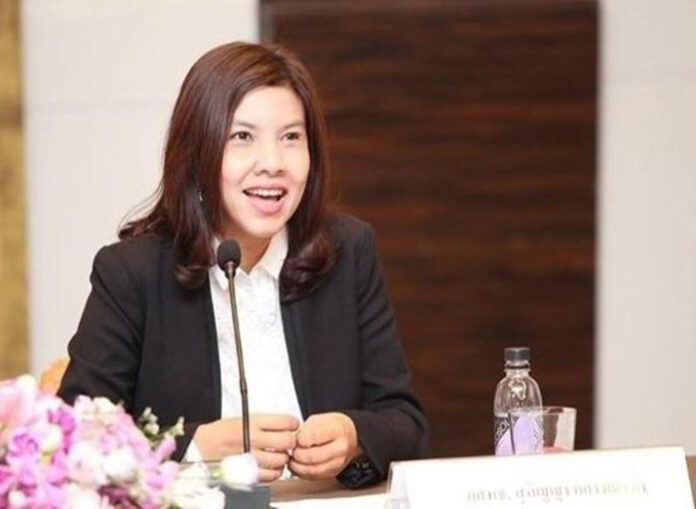 BANGKOK — A member of the national broadcasting regulatory agency said it is undermining its own credibility by repeatedly going after media for criticizing the military regime.
Supinya Klangnarong, a free speech advocate and member of the National Broadcasting and Communications Commission, warned that the agency is limiting expression by invoking a junta order to muzzle broadcasters for criticizing the military government.
"The government should be open-minded and allow some space in broadcast media under a common framework that it will not incite people to resort to violence," Supinya said in a series of tweets Wednesday and Thursday.
Read: Voice TV's 'Daily Dose' Ordered Off Air for Discussion of Courts & Military
Supinya was the lone dissenting voice when the commission's four-member broadcasting  committee on Tuesday suspended Voice TV's The Daily Dose program for "causing division in society." It relied on junta order No. 97/2014 to make the decision, which it said was due to host Nattakorn Devakula's critical discussion about the judiciary and military in a January episode.
Instead of direct, heavy-handed censorship, the criticism-adverse regime has distanced itself by systematizing media restrictions as normal "regulation."
Mana Treelayapewat, a university dean of communication arts, said there already exist other tools such as criminal defamation law if one thinks a program has defamed anyone.
"Many academics worry that it has become the right of one group of people to decide what is good or bad [for viewers]," said Mana, of the University of the Thai Chamber of Commerce in Bangkok.
The lecturer warned that the move is leading the broadcast media to exercise censor itself pre-emptively.
Edgardo Legaspi, executive director of the Bangkok-based Southeast Asian Press Alliance, said the suspension fell just "short of dictating what the media should say."
"It's arbitrary because the implementation can be selective," Legaspi said, adding that there was no basis to justify the decision.
It's normal, he said, for media to take sides and called on the junta to revoke the order No. 97/2014 which forbade broadcasts which "caused division in society and presented partial facts."
Supinya, the commissioner, defended The Daily Dose program, saying it did not distort anything but merely presented facts about the events leading up to the May 2014 coup.
"They were political views," she said.
And by only going after media associated with the opposition – Voice is owned by the son of former Prime Minister Thaksin Shinawatra – the ostensibly independent commission could be perceived as partisan, she said.
Supinya added that the commission has failed to be specific about exactly how the program caused divisions in society, as alleged. She added that even if the majority of her fellow commissioners thought the program was guilty, it should start be fined, not pulled from the airwaves.
Related stories:
Voice TV Deepens Self-Censorship by Cutting Political Coverage