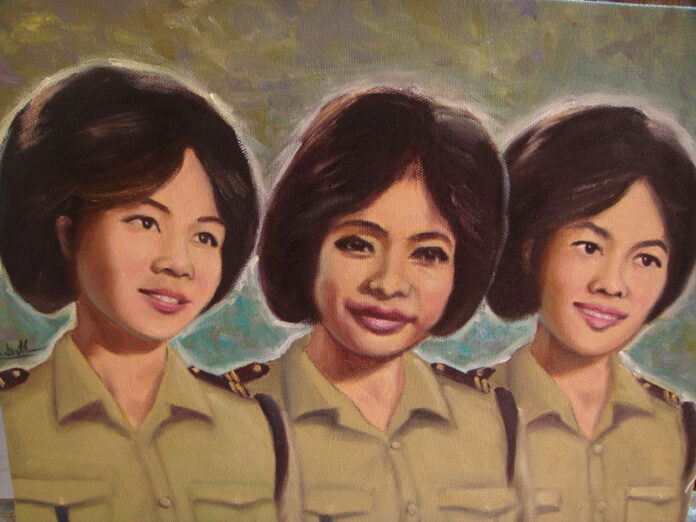 CHIANG MAI — See the blossom of a Cambodian rock scene before it was devoured like everything else by genocide. Musicians were murdered, record collections destroyed, clubs closed, and Western-style dancing outlawed, along with all other fashion and expression.
That's the subject of one of many historic and little-seen films at the First Nimman Film Festival, a three-day event with more than 30 films from shorts to features beginning Friday.
There are docs, dramas and experimental films to see how politics, economics and culture have changed in Asia over the past several decades. Thai and international figures will talk after the screenings.
One of the highlights of unseen Southeast Asian cinema "Chuyen Tu Te" (The Story of Kindness or How to Behave), a controversial 1985 Vietnamese film about post-war suffering and the meaning of kindness. It was banned by Hanoi upon its release. Malaysian film "Apa Khabar Orang Kampung" (Village People Radio Show) portrays the lives of retired Malay-Muslim Communist Party members living in exile in a southern Thai village.
Unravel Cambodia's past through "The Man Who Built Cambodia" about architect Vann Molyvann, whose iconic buildings defined the newly independent Cambodia in the mid '50s. Cambodian history takes a tragic turn to follow the twists of the country's rock 'n' roll scene under the genocidal Khmer Rouge in "Don't Think I've Forgotten: Cambodia's Lost Rock and Roll." The film includes voices from some surviving musicians and rare archival footage.
A few Thai films will show as well. A made in Chiang Mai experimental project, "The Lost Wizards of Thailand" follows a group of Chiang Mai filmmakers' search in the northern wilds for ruu see, the near-forgotten spiritual hermits, while female director Pimpika Towira's short film "The Purple Kingdom" unwinds the forced disappearance Karen activist Porlajee "Billy" Rakchongcharoen in 2014.
Admission is free. The event runs Friday through Feb. 19 at the Chiang Mai University Art Center, located on the campus of Chiang Mai University on Nimmanhaemin Road.
https://vimeo.com/109823350