Top: Mystic Valley Festival, Feb. 5 in Nakhon Ratchasima. Photo: Thapphawut Parinyapariwat
Dancing to music under the night sky reconnects with our primal roots. The big difference is drums and bonfires have given way to big sound systems, lasers, food trucks and beer stalls.
February means the festival season is officially underway, so we can take the party outdoors.
Coming off the Mystic Valley Festival, there's more electronic dance next weekend in Pattaya at Maya Music Festival not far from eco-lifestyle-music Wonderfruit will be doing its thing for a third year and Gypsy Carnival spinning a Woodstock vibe in Ratchaburi. Around the ides of March and closer to home, Kolour in the Park will mix DJs and water sports.
Smiles and Good Vibes
But first: Last weekend was Mystic Valley, a three-day electronic music festival in Nakhon Ratchasima. There were eight stages scattered throughout a massive resort property, each one playing a specific genre of dance music. I was to be found at PhatFunk's Drum 'n Bass stage.
The great thing was that the event was allowed to go into the morning, so ravers could dance until sunrise. There was even a secret stage that didn't start going until 6am. And while things can get out of hand at such events, folks were very well-behaved. There didn't seem to be any drunken douchebaggery with the debauchery. (Perhaps due to the vigilant and abundant security eyeing every move.)
Read: Uncanny Valley: Bangkok's Club Tribes Hit the Road (Photos)
The crowd was overwhelmingly Bangkok, so unfortunately people without transportation might have had difficulty reaching the venue. and perhaps this might have turned some folks away. Perhaps some kind of shuttle from the city for next year?
Some of the festivals coming up after the gallery.
Wonderfruit – Feb. 16-19, Pattaya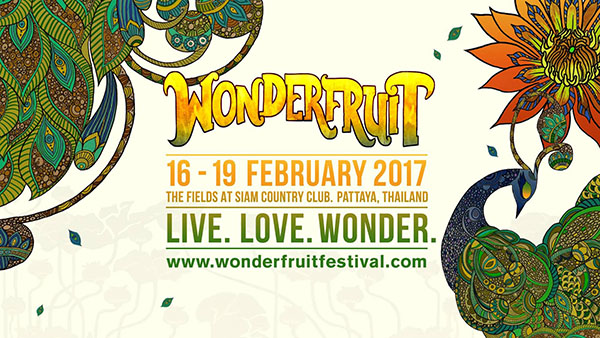 Returning for its third outing, Wonderfruit is first and foremost a festival for the arts and sustainable living. Here folks and their families can enjoy talks and workshops, world-class music and food prepared by some of Bangkok's best chefs. Headlining this year is Drum 'n Bass supergroup Rudimental and Norman Jay.
Maya Music Festival – Feb. 17-18, Pattaya

It's no secret that I'm not a huge EDM fan, but I will admit when it comes to spectacle, fests like these provide. Maya's giant Hanuman stage design plus visuals on towering LED screens and an A-list lineup that includes Tiesto and Zedd make this worth checking out.
Gypsy Carnival – Feb. 18, Ratchaburi

Don't expect DJs or techno at Gypsy Carnival but reliving the peace and love vibes from the '60s and '70s in a pastoral setting. This means vintage rides, hippie clothes and lots of live music. The festival takes place in Suan Pueng in Ratchaburi province. It's headlined by Modern Dog, T-bone and Sukie and Boyd.
Kolour in the Park – March 18-20, Northern metro Bangkok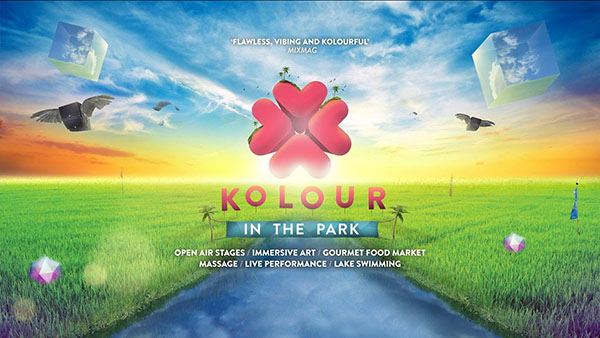 The Kolour crew have come a long way and earned their reputation for hosting some of the city's best techno and house events. Here they return to the grounds of Thai Wake park and set the stage for headlining acts Animal Trainer, Adana Twins and Autograf. The festival will also have an arts and crafts market, pro wakeboard showcase and graffiti exhibition.