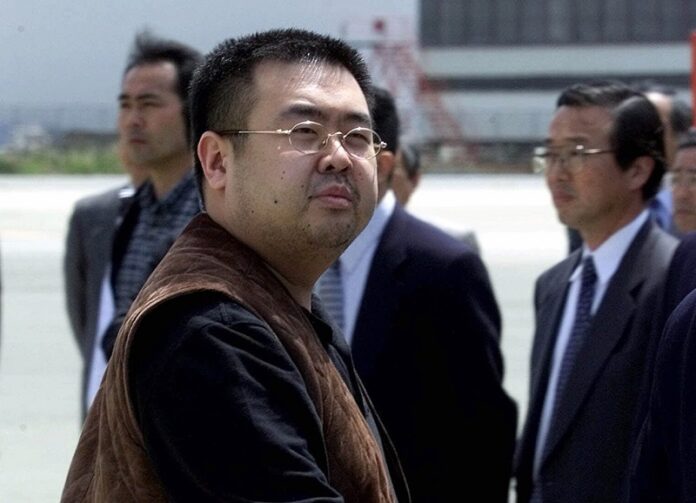 PYONGYANG, North Korea — The alleged murder of North Korean leader Kim Jong Un's estranged half-brother could be the best cloak-and-dagger thriller North Koreans will never get to hear. And if they did, they'd likely need some plot explainers – few know Kim Jong Un even had a half-brother.
While no country in the world has a cult of personality surrounding its leaders as intensive as North Korea's, the narrative is carefully groomed and highly selective, leaving even some of the most basic details unknown to the general public. Predictably enough, the existence of an elder half-brother – and particularly a somewhat rebellious, free-wheeling one – has never been part of the North's official leader narrative.
It is simpler to keep the line of succession and power as clear and direct as possible. For the most part, that means grandfather, father and son.
Ironically, or perhaps not, the swirling reports of the hit on half-brother Kim Jong Nam at a Malaysian airport come as the nation is gearing up for one of the biggest leader-reverence events of the year.
It's called the "Day of the Shining Star," the birth anniversary of the late leader Kim Jong Il, who was Kim Jong Un and Kim Jong Nam's father, though they had a different mother.
The only holiday that is more important is the "Day of the Sun," which marks the birthday of Kim Jong Un's grandfather, North Korea's founder and "eternal president" Kim Il Sung.
The barrage of Kim adulation in North Korea is constant. There are even flower festivals held each year that feature begonias and orchids named "Kimilsungia" and "Kimjongilia." On Wednesday, with no mention whatsoever of Kim Jong Nam's death in Malaysia in the state media, figure skating and synchronized swimming exhibitions were being held in the capital to mark the day.
Beyond their frequent "on the spot guidance" trips and attendance at official events, details of the actual lives of North Korea's leaders are generally scant. Other members of the Kim family tree are rarely if ever mentioned.
Kim Jong Un's younger sister, Kim Yo Jong, is a powerful member of the ruling elite, but that would also come as a surprise to many people here. Her name does appear from time to time on official guest lists or party positions, but without further elaboration. His other half-brother, Kim Jong Chul, and older half-sister, Kim Sul Song, are believed to be party members in good standing.
Kim Jong Nam had long been much more problematic.
Before Kim Jong Un emerged as the clear heir to his father, Kim Jong Nam had been seen by some outside observers as the country's likely next generation leader.
Others thought he was not in line, but anyways he is believed to have fallen out of favor after he was caught at a Japanese airport in 2001 trying to go to Tokyo Disneyland. He had lived outside of the North for years and has a son who studied in France, though little solid facts are available.
He had, however, made some sporadic comments in public suggesting that the North needed to reform in order to survive and questioning its hereditary rule, but also indicating he had no desire to switch places with his younger half-brother.
If he was killed, the motive is as yet just another of many, many mysteries.
And, of course, Kim Jong Un himself remains one of them.
Five years into his reign, he is firmly established a daily fixture on the front pages of the state-run newspapers, a constant presence on the television news and the object of tremendous praise on countless billboards and propaganda posters across the country. In something of a break with past practice, his wife has been often seen with him in public – though less so recently.
But to outsiders, it can be surprising how narrow the official narrative is.
Purges, not surprisingly, aren't normally reported, though the brief trial and execution of Kim Jong Un's powerful uncle was prominently broadcast and signaled to many experts Kim Jong Un's effort to solidify his powerbase. On a more mundane level, it has never been confirmed if Kim Jong Un has children (he is believed to have at least one daughter), what his age is (probably 32 or 33) or many other basic biographical details.
When asked about the gaps, officials regularly explain that it is because the still young Kim is too humble to want such attention for himself.
Story: Eric Tamaldge