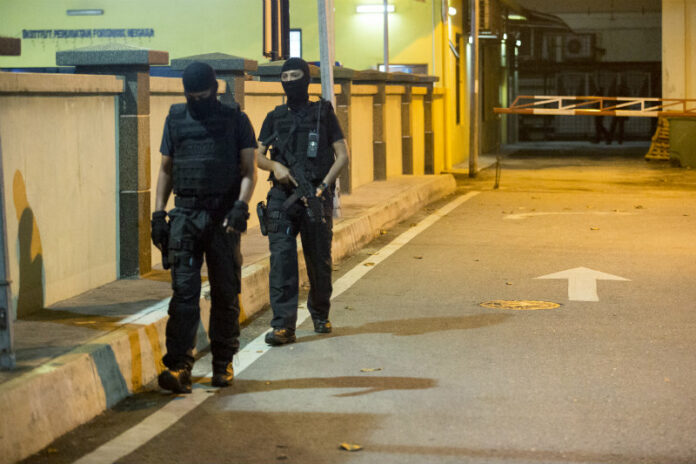 KUALA LUMPUR, Malaysia — The cause of death has not yet been determined for the exiled member of North Korea's ruling family who died last week after apparently being poisoned in a Kuala Lumpur airport, officials said Tuesday.
The autopsy showed no evidence of a heart attack in Kim Jong Nam's death, or sign of puncture wounds on his body, Noor Hisham Abdullah, the director general of health, told reporters.
Asked if there was any indication that he had been poisoned, Noor Hisham said medical specimens had been forwarded to experts who can determine the cause of death.
"We have to confirm with the lab report before we can make any conclusive remark," he said.
No family members have come forward to claim the body, he said. The older half brother of North Korea's ruler, Kim had spent most of the past 15 years living in China and Southeast Asia.
The attack spiraled into diplomatic fury when Malaysia refused to hand over Kim's corpse to North Korean diplomats and proceeded with at least one autopsy over the diplomats' objections. The two nations have made a series of increasingly angry statements since then, with Malaysia saying it was following its legal protocols, and North Korea insisting Malaysia is working in collusion with its enemy South Korea.
Police have so far arrested four people carrying identity documents from North Korea, Malaysia, Indonesia and Vietnam. Those arrested include two women who were allegedly seen approaching Kim on Feb. 13 as he stood at a ticketing kiosk at the budget terminal of the Kuala Lumpur airport.
Surveillance video, obtained by Japan's Fuji TV and often grainy and blurred, seems to show the two women approaching Kim Jong Nam from different directions that morning. One comes up behind him and appears to hold something over his mouth for a few seconds.
Then the women turn and calmly walk off in different directions. More video shows Kim, a long-estranged half brother of North Korea's ruler, walking up to airport workers and security officials, gesturing at his eyes and seemingly asking for help. He then walks alongside as they lead him to the airport clinic.
Fuji TV has not revealed how it acquired the video, which was taken by a series of security cameras as Kim arrived for a flight to Macau, where he had a home.
Kim, who was in his mid-40s, died shortly after the attack, en route to a hospital after suffering a seizure, Malaysian officials say.
Story: Eileen Ng