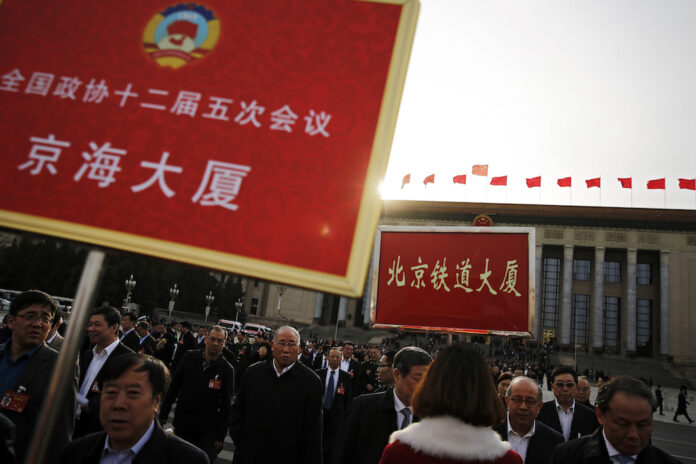 BEIJING — China's chief justice said Sunday that his country, which is believed to execute more people than the rest of the world combined, gave the death penalty "to an extremely small number of criminals for extremely serious offenses" in the past 10 years.
The actual number of executions in China is a state secret. A 2007 decision that all death sentences must be reviewed by the Supreme People's Court is believed to have reduced the number of executions dramatically.
Chief Justice Zhou Qiang said in his report to the national legislature that the court has "strictly controlled and prudently applied" the death penalty, without giving any figures.
Dui Hua, a U.S.-based rights group that focuses on legal justice, estimated that about 2,400 people were executed in 2013, one-tenth the number in 1983. It said that, according to its sources, the number of annual executions remained largely unchanged in 2014 and 2015.
China can punish 46 crimes with the death penalty. It is typically given in cases of murder, rape, robbery and drug offenses.
Zhou also said Sunday that over the coming year, courts will use the law to severely punish crimes of harming state security and violent terrorism "to resolutely safeguard the country's political security."