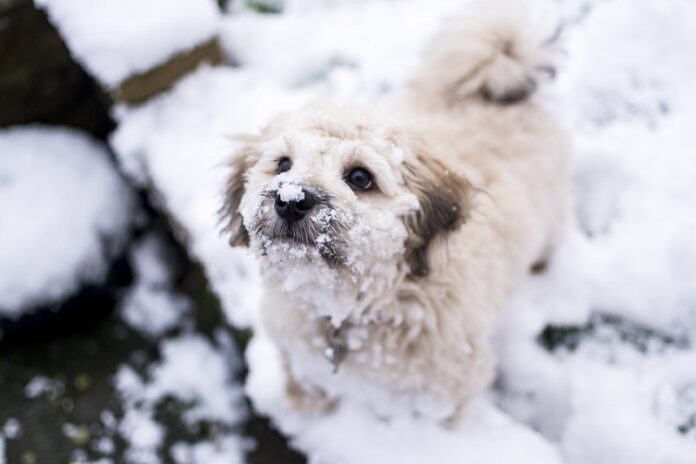 NEW YORK — A dog that was rescued from Thailand has been rescued a second time after it ran away from its handler in New York City during the middle of this week's snowstorm.
Tiffany Lacey, executive director of the Animal Haven in Manhattan's Soho neighborhood, says Pandy the 4-year-old mixed-breed was being walked Tuesday when she got spooked and bolted.
Rescue shelter volunteers gave chase but Pandy got away. The dog ran about 40 blocks to the entrance to the Lincoln Tunnel, where she was in danger of being hit by traffic. She was spotted by police officers, who grabbed the leash still attached to her collar.
The dog's microchip enabled authorities to return Pandy to the shelter.
Lacey says Pandy was rescued from the illegal dog meat trade in Thailand.