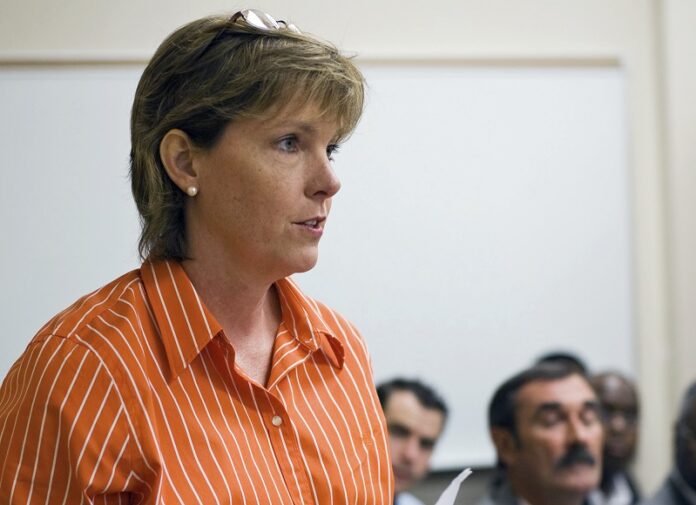 LITTLE ROCK, Arkansas — An Arkansas judge dismissed an effort Tuesday to block the state's unprecedented plan to conduct four double executions over 10 days next month, while a new federal lawsuit argued the compressed schedule is depriving the condemned inmates of a fair process to seek clemency.
Pulaski County Circuit Court Judge Wendell Griffen granted the state's motion to dismiss the amended complaint challenging Arkansas' lethal injection law filed by eight inmates facing execution next month. Griffen said he has no jurisdiction over the case after the state Supreme Court reversed his previous decision striking down the law.
"That dismissal effectively ended this court's jurisdiction over all claims and contentions in the lawsuit that led to the dismissal," Griffen wrote in his decision.
An attorney for the inmates said he planned to appeal Griffen's ruling quickly to the state Supreme Court.
"We will again ask the court to reconsider its findings and point out the flaws in its earlier findings," Jeff Rosenzweig said.
Arkansas Gov. Asa Hutchinson last month scheduled the executions to begin before the state's supply of midazolam, a controversial sedative used in its three-drug protocol, expires. Arkansas has not executed an inmate since 2005.
Five of the eight inmates are seeking clemency and they asked a federal judge Tuesday to halt all eight executions, arguing the "assembly-line schedule" has created a rushed clemency process that's unconstitutional.
"The state can show no valid reason it cannot schedule executions at a pace that would allow for meaningful review, including individualized consideration and full access to the clemency process guaranteed by state law and regulations," the inmates said in the lawsuit.
All the inmates set to be put to death next month are fighting on multiple fronts to halt the executions, including another federal lawsuit filed Monday. They've also asked the U.S. Supreme Court to reconsider its decision to not review a state court ruling upholding the lethal injection law, which keeps the source of Arkansas' execution drugs secret.
The ruling comes a day after the state Parole Board recommended Hutchinson reject a clemency request by Stacey Eugene Johnson and Ledell Lee, two of the convicted murderers scheduled for execution. The panel held another hearing Monday for convicted murderer Marcel Williams, and hearings are set for Friday for two other death row inmates.
Arkansas hasn't executed an inmate in more than a decade because of court challenges and difficulty obtaining lethal injection drugs. The state hasn't carried out a double execution since 1999, and while Texas has executed eight people in a month – twice in 1997 – no state in the modern era has executed that many prisoners in 10 days.
The executions are scheduled April 17, 20, 24 and 27.
In his ruling, Griffen wrote that he was troubled by the state Supreme Court decision and by the inmates' argument that the lethal injection protocol could subject them to painful executions.
"It is more than troubling that Arkansas judges must now deny persons sentenced to death by lethal injection a fair and impartial evidentiary hearing concerning their allegations that the state of Arkansas intends to subject them to an execution process which they allege will involve demonstrable risk of severe pain," he wrote.
Attorney General Leslie Rutledge's office said she was pleased with the lawsuit's dismissal.
"The attorney general will continue to work on behalf of the state and particularly the victims of these horrific murders to ensure that justice is done," spokesman Judd Deere said.
Story: Andrew DeMillo