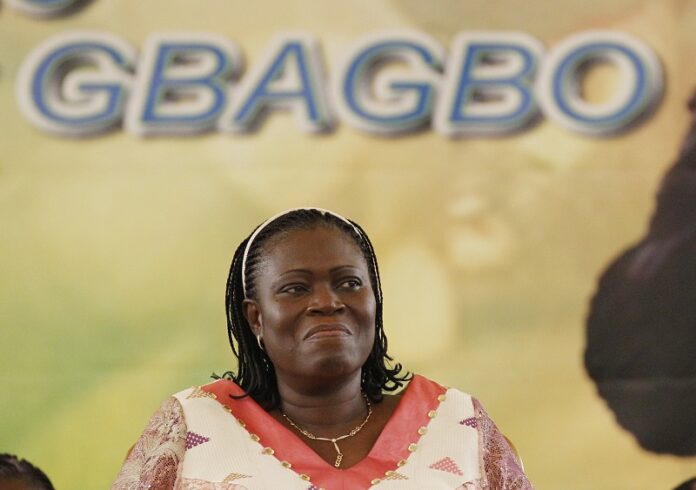 ABIDJAN, Ivory Coast — An Ivory Coast court on Tuesday found former first lady Simone Gbagbo not guilty of war crimes and crimes against humanity after a trial on her alleged role in postelection abuses that led to the deaths of thousands.
Judge Kouadio Bouatchi with the country's highest criminal court said a jury unanimously voted to free Gbagbo. The prosecution had asked for a life sentence, saying she participated on a committee that organized abuses against supporters of her husband's opponent after the 2010 election. More than 3,000 people were killed after former President Laurent Gbagbo refused to accept defeat to current President Alassane Ouattara.
Simone Gbagbo, however, still must serve 20 years in prison after being found guilty in 2015 of offenses against the state. She also has been indicted by the International Criminal Court for crimes against humanity, but Ivory Coast has refused to transfer her. The former president's ICC trial began in January.
Tuesday's acquittal was a surprise for many. Simone Gbagbo did not attend the trial in protest and was not present for the verdict.
"I'm disappointed and sad for the victims today. Only international justice can fight against impunity, it seems. We can no longer trust Ivorian justice," said Issiaka Diaby, president of the association for victims of the crisis.
Lawyer Soungalo Coulibaly did not immediately say if they would appeal.
Human rights groups have criticized Ivory Coast for conducting an incomplete investigation into Simone Gbagbo's role and for refusing to transfer her to the ICC in violation of the country's legal obligation under the Rome Statute that created the court.
Judges at the ICC in December 2014 and May 2015 concluded the investigation into her role in human rights crimes had not made sufficient progress, rejecting Ivory Coast's request to retain jurisdiction over her case, Human Rights Watch said.
Ouattara in April 2015 said Ivory Coast would handle future trial on the post-election violence.
"The acquittal by Côte d'Ivoire's high court of Simone Gbagbo for crimes against humanity reflects the many irregularities in the process against her, and leaves unanswered serious questions about her alleged role in brutal crimes committed during the 2011 post-election crisis," said Param-Preet Singh, associate director in Human Rights Watch's international justice program. "The poor quality of the investigation and weak evidence presented in her trial underscore the importance of the ICC's outstanding case against her for similar crimes."
Rights groups had refused to participate in her trial because she was being tried in isolation from other former officials, and victims had been denied the right to participate in the hearing confirming the charges, Human Rights Watch said.
Rights groups also criticize the government's failure to hold pro-Ouattara commanders accountable.
Story: Alexis Adele, Carley Petesch