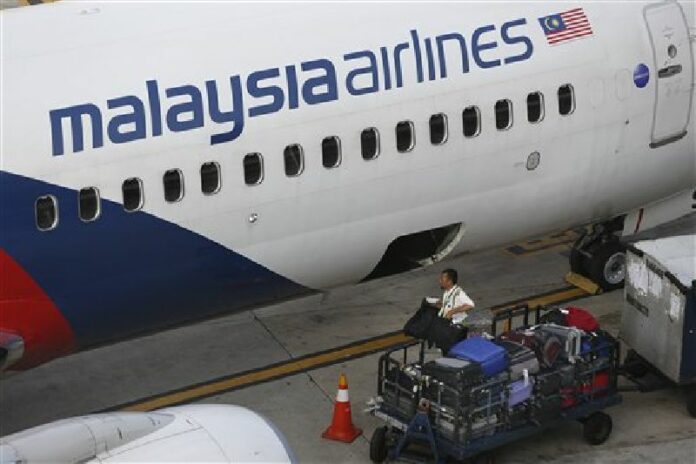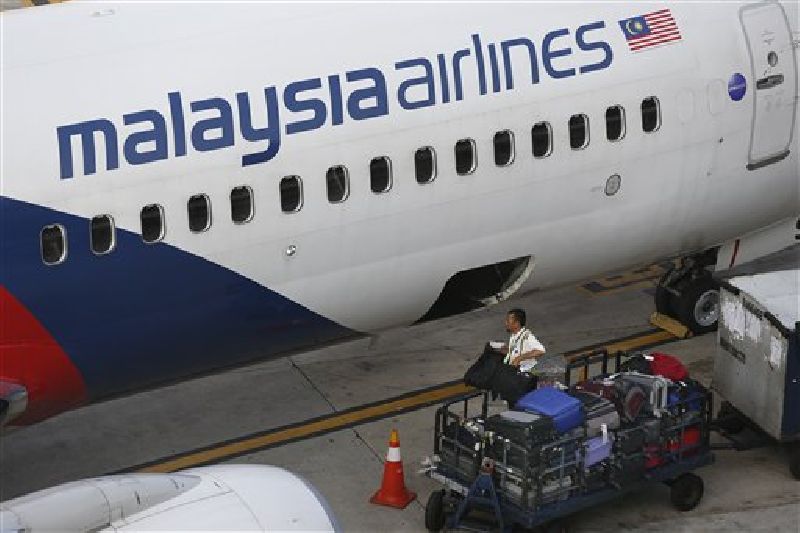 CANBERRA, Australia — A Malaysia Airlines plane was forced to return to an Australian airport after a mentally-ill passenger threatened to detonate a bomb and attempted to enter the cockpit, police said on Thursday.
Flight MH128 was only a few minutes into a flight from Melbourne to Kuala Lumpur, Malaysia, late Wednesday when a 25-year-old Australian man attempted to enter the cockpit clutching an electronic device and created panic, Police Superintendent Tony Langdon and passengers said.
The man did not have a bomb and was restrained by passengers and crew. Police are not treating the incident as a terrorist act. There were no injuries.
"He was saying: 'I'm going to the blow the f-ing plane up, I'm going to blow the plane up,'" passenger Andrew Leoncelli told Australian Broadcasting Corp. on Thursday
"He was agitated, is the best description -100 percent, he was agitated," Leoncelli said.
"Two or three brave, young Aussies have taken him on and got him to the ground," he added.
Police praised the courage of passengers and crew who tackled the man and tied him to a seat with belts.
"We believe that the actions of the passengers and crew were quite heroic," Langdon told reporters.
"They managed to calm the situation, allow the aircraft to return safely and we can't commend them highly enough," he added.
The plane returned to the airport about 30 minutes after takeoff. Police carrying semi-automatic assault rifles and wearing body armor took the man off the plane. He had yet to be charged on Thursday.
"We do believe that he suffers from mental illnesses and the investigation is ongoing in relation to that," Langdon said.
Police have not revealed what type of electronic device the man was carrying, but have said it was nothing unusual or dangerous.
Malaysia Airlines said in a statement the incident would be investigated by the airline and by airport authorities.
Story: Rod McGuirk