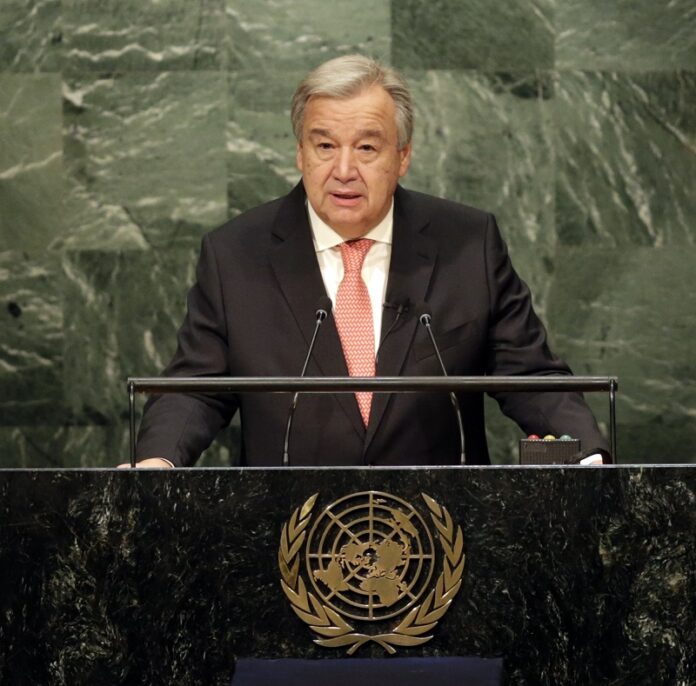 UNITED NATIONS — Secretary-General Antonio Guterres appointed a French legal expert and former judge on Monday to head the U.N. investigative body that will help document and prosecute the most serious violations of international law in Syria, including possible war crimes and crimes against humanity.
U.N. spokesman Stephane Dujarric announced the appointment of Catherine Marchi-Uhel who has been serving as the ombudsperson for the Security Council committee monitoring sanctions against the Islamic State extremist group and al-Qaida.
She was previously a judge in France and an international judge with the U.N. mission in Kosovo and at the Cambodia court prosecuting leaders of the Khmer Rouge. She also served as senior legal officer at the International Tribunal for the former Yugoslavia and worked in legal positions at the French foreign ministry.
The 193-member General Assembly voted last December over strenuous objections from Syria and close ally Russia to establish a new body "to closely coordinate" with the Independent International Commission of Inquiry on Syria, which was established by the Geneva-based U.N. Human Rights Council. The commission said last year that war crimes are "rampant" in Syria.
The "International, Impartial and Independent Mechanism," established under U.N. auspices, is mandated "to collect, consolidate, preserve and analyze evidence of violations of international humanitarian law and human rights violations and abuses and prepare files in order to facilitate and expedite fair and independent criminal proceedings" in the future.
The General Assembly asked the secretary-general to arrange for the speedy establishment of the independent body, but it took Guterres, who took office on Jan. 1, six months to announce an appointment.
The investigative body will initially be funded by voluntary contributions. The assembly has urged all U.N. member states, especially parties to the conflict, to cooperate with it.
Story: Edith M. Lederer