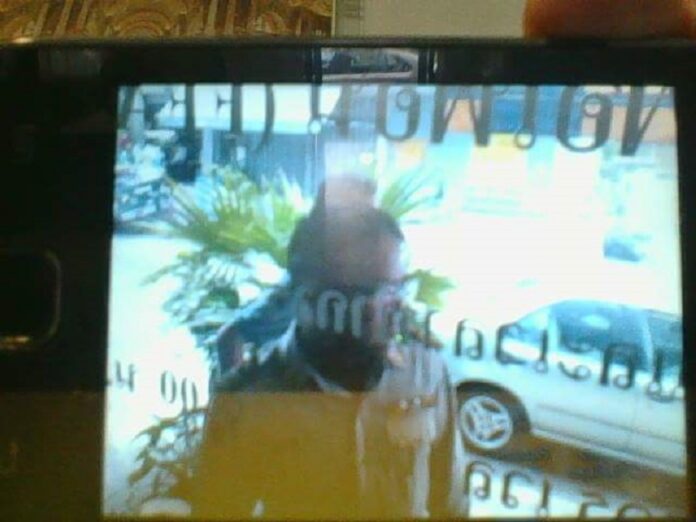 BANGKOK — Officials on Monday afternoon visited a political activist's Lat Phrao district office to discourage him from petitioning the prime minister to reinstate June 24 as Thai National Day.
Ekachai Hongkangwan said people claiming to be officials from the Bangkok Metropolitan Administration, or BMA,'s Bang Kapi District Office visited his workplace at about 3:15pm in an official-looking white van and asked that he submit a petition intended for Gen. Prayuth Chan-ocha to them instead.
Ekachai said he intends to submit a petition with 200 online signatures Tuesday at Government House. The petition asks Prayuth to reinstate June 24 as National Day. He said it would be registered, so he could follow up on it.
The identity of the officials who visited Ekachai could not be independently verified as of Monday afternoon.
Calls to the BMA on Monday evening went unanswered.
June 24 was National Day from 1940 to 1960 before then-dictator Field Marshal Sarit Thanarat pushed a cabinet resolution changing it to Dec. 5, the birthday of King Rama IX.
Ekachai, a political activist who spent nearly three years in prison on a lese majeste conviction, said he expected to be apprehended by security officers and taken to a military base for questioning before he could submit the petition, as the issue is sensitive.
"Since they came to visit me today, I think they will apprehend me tomorrow," Ekachai said. Late last month, on the 85th anniversary of the 1932 revolt, he was arrested and detained on June 24. At the time, he was carrying a replica of a bronze marker commemorating the revolt that he intended to place where the original was removed from in April.
Ekachai said the man who spoke to him was polite, but the activist didn't let the five – including a man with a short military-style haircut – inside his office, fearing they would arrest him.
"I locked the door," he said, adding that in an effort to further dissuade him, officials later visited his mother, who lives in a nearby shop house, at about 4pm.
"I am not angry. In fact I feel sorry for these officials. It appears that they were unwilling to visit me […] It's their boss who should be criticized. Why all the fuss about the issue?"
This story was modified to reflect that attempts to contact the BMA proved unsuccessful.