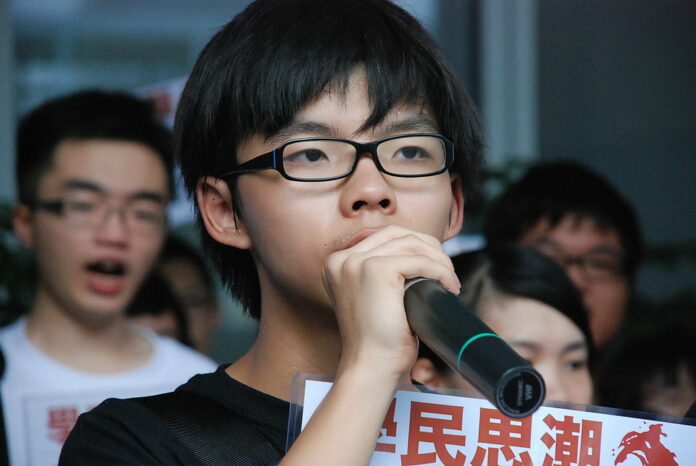 HONG KONG — Hong Kong's highest court freed pro-democracy activists Joshua Wong and Nathan Law on bail Tuesday pending an appeal of their prison sentences after they were convicted of sparking massive protests in 2014.
The two were granted bail by the Court of Final Appeal, according to a post on their political party's Facebook page and local media reports.
In August, the two were given prison sentences for their involvement in an unlawful assembly that kicked off the "Umbrella Movement" protests.
The two had been originally been given more lenient sentences that allowed them to avoid prison but the justice secretary requested that the courts review those punishments.
The move sparked fears that authorities were undermining the semiautonomous Chinese city's independent judiciary, underlining concerns among residents that Beijing is clamping down on dissent.
Following the review, Wong, 21, was given six months and Law, 24, received eight months. They were among student leaders who spearheaded the protests against Beijing's decision to restrict elections, which brought major thoroughfares in Hong Kong to a standstill for 79 days.
Local broadcaster RTHK reported that Judge Geoffrey Ma required each to post 50,000 Hong Kong dollars (USD $6,400) for their bail, surrender their travel documents and report to police once a week. Their appeals will be heard Nov. 7.
Dozens of supporters and a large press pack waited outside the courthouse for the pair to appear.
Wong gained fame for his prominent role in the Hong Kong protests while still a teenager. Law was elected last year to the legislature, becoming the city's youngest-ever lawmaker, and then was disqualified from office after a government legal challenge over irregularities in his oath.
A third student leader, Alex Chow, who was also convicted and imprisoned in the same case is not appealing.
Story: Kelvin Chan