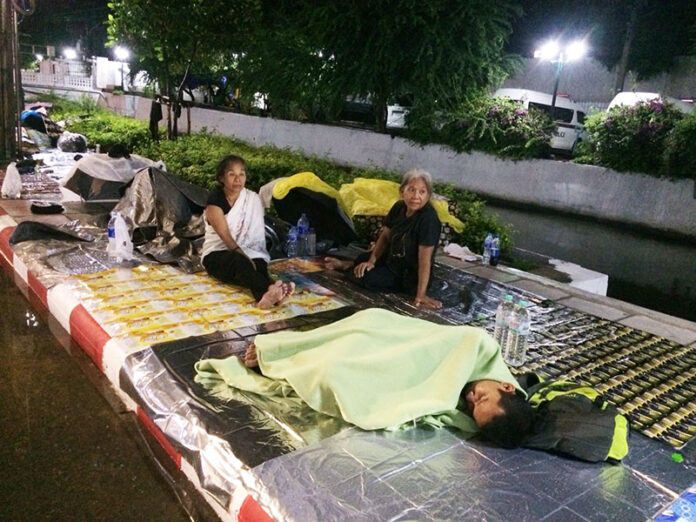 BANGKOK — It was a wet Tuesday morning for the first people to camp overnight in the Sanam Luang area three days before the funeral for King Rama IX.
Mourners who arrived to camp last night were laid out beneath the falling rain on plastic tarps on sidewalks in the area around the royal palace to secure camping spots for the royal funeral.
The rain deterred few. Some had umbrellas or raincoats – tents or temporary shelters are not allowed.
Watch: Virtual Thailand – Enter the Crematorium of King Rama IX
Mourners camped on the roads around Thammasat University's Tha Prachan Campus, in front of the Defense Ministry on Ratchadamnoen Nai Road and in front of the Royal Hotel on Ratchadamnoen Klang Road.
Large crowds have gathered in recent days to watch funeral procession rehearsals. The crematorium complex, which will be used for the funeral, was officially completed Oct. 18 after eight months of construction.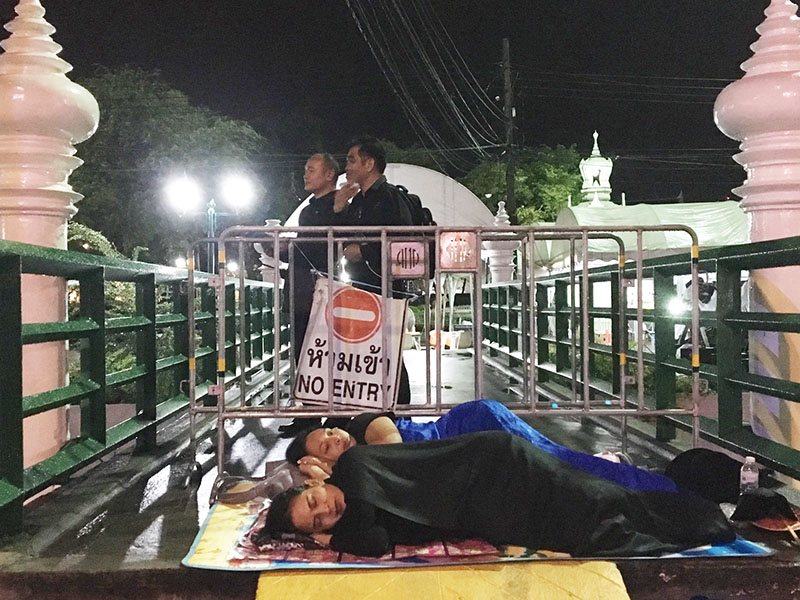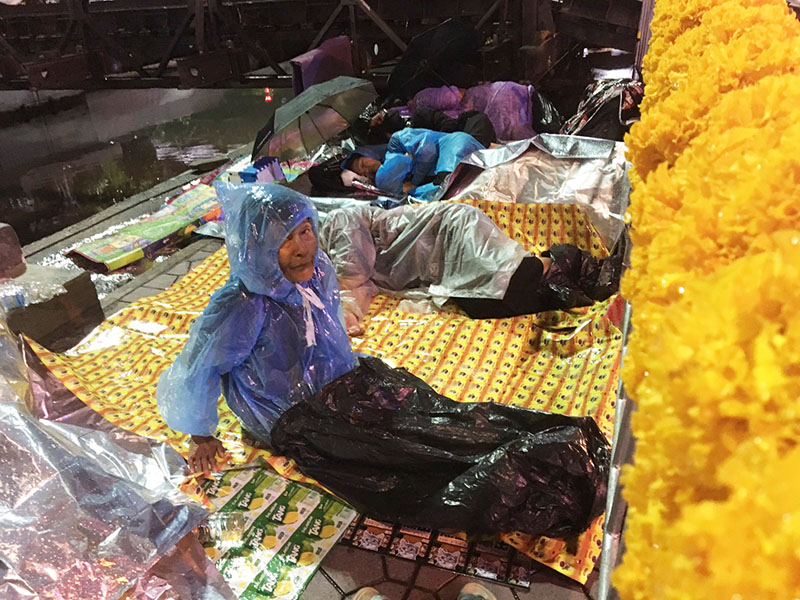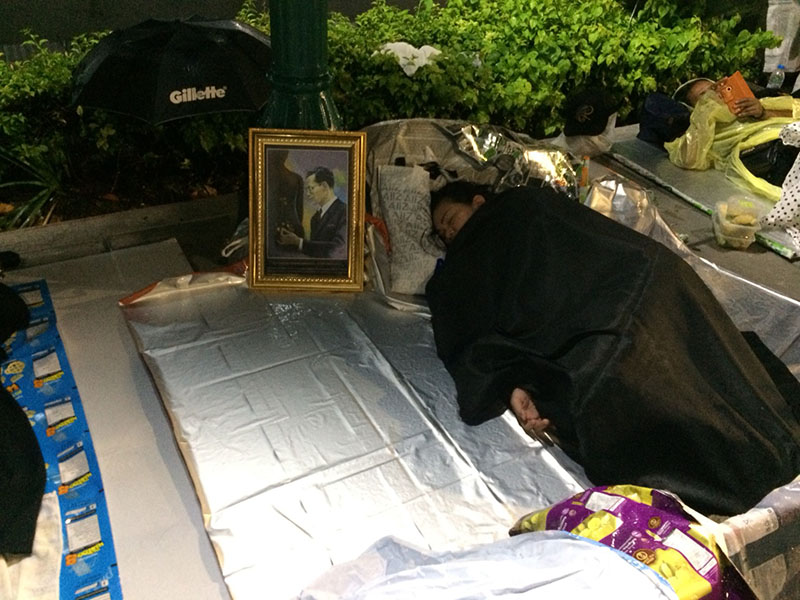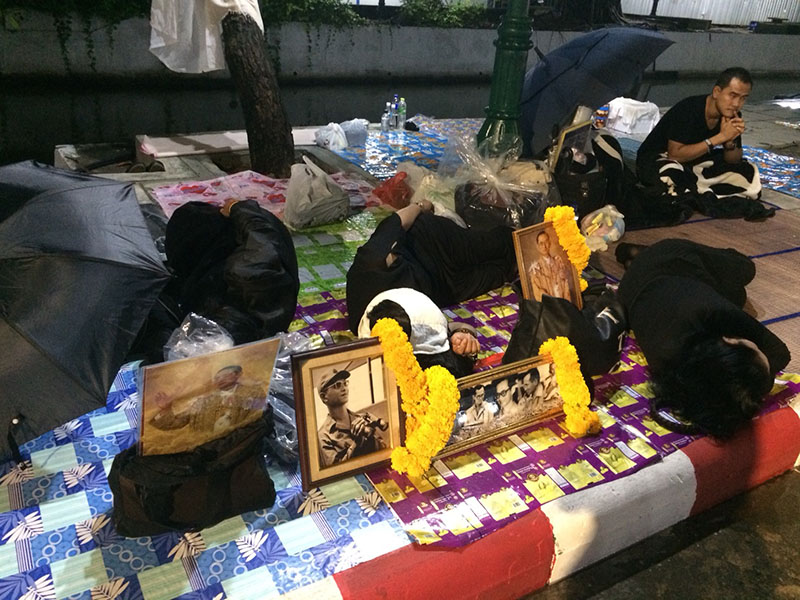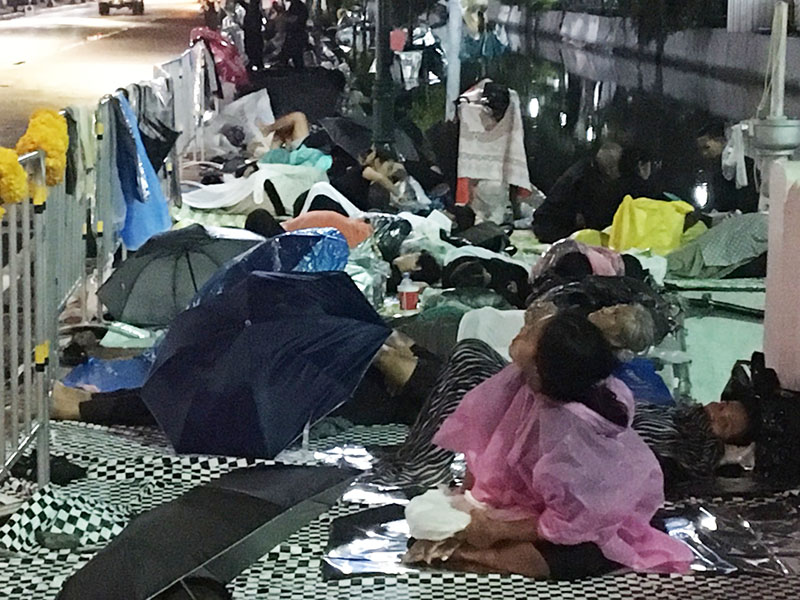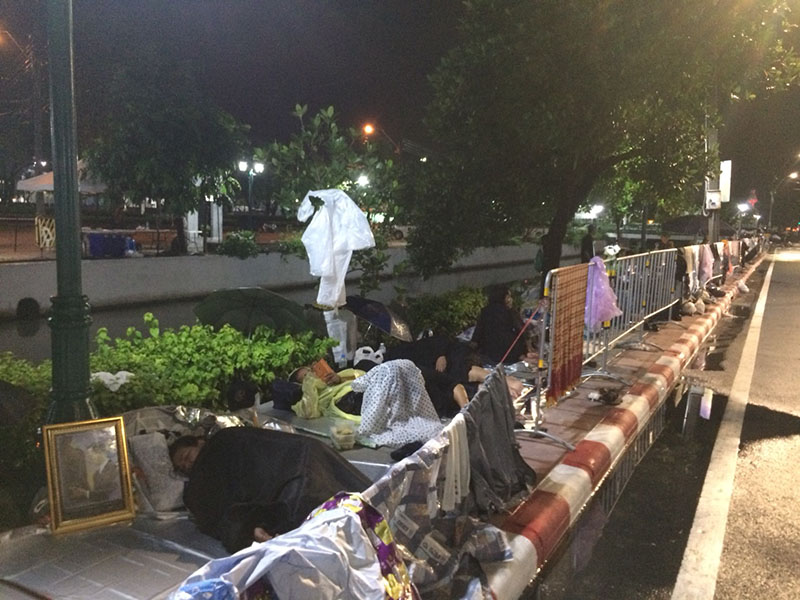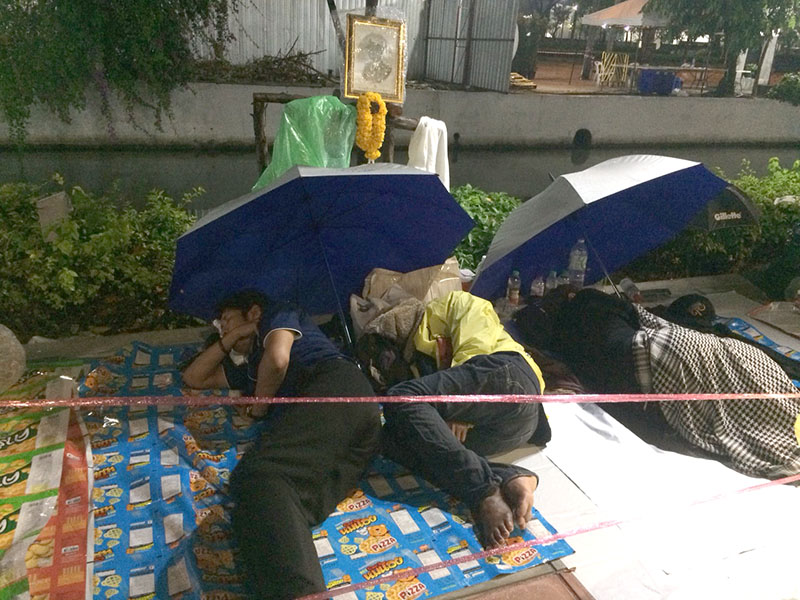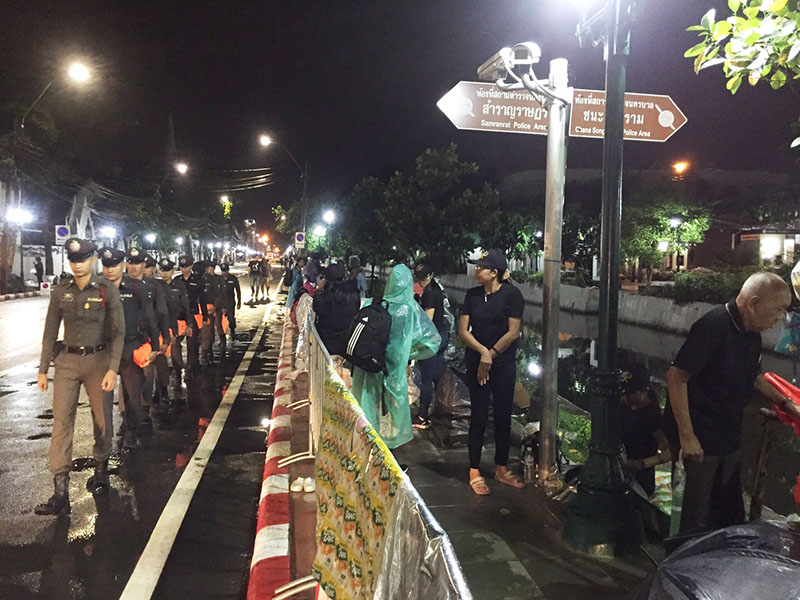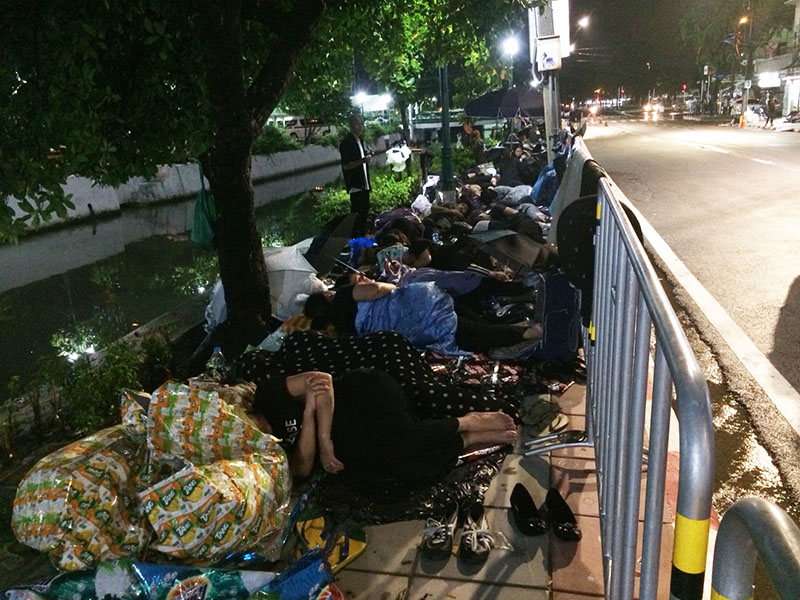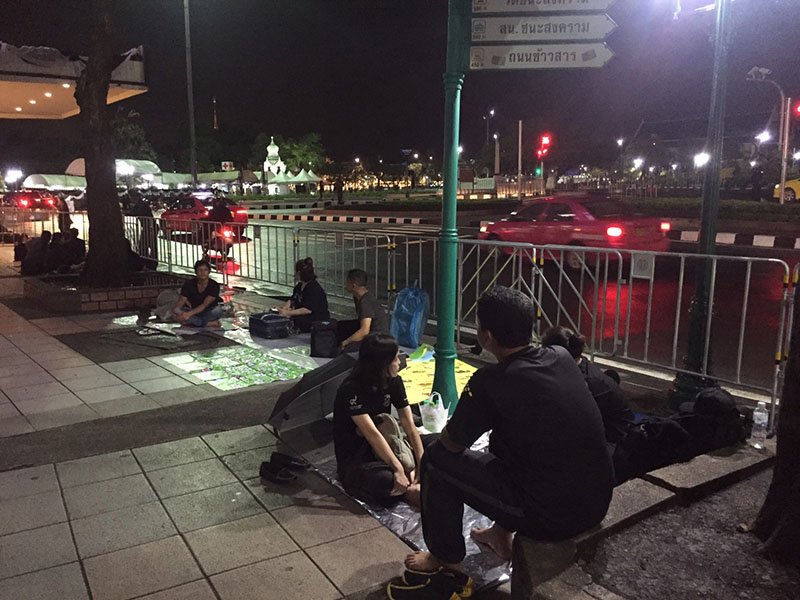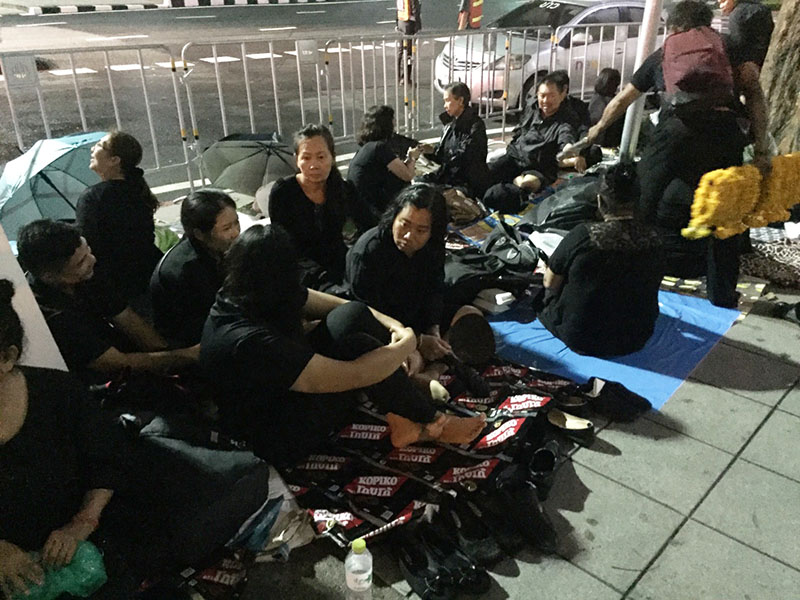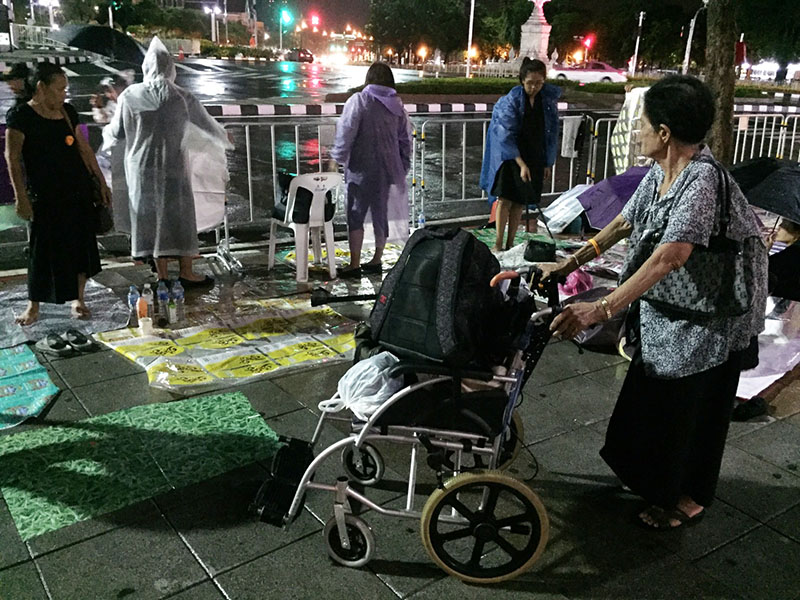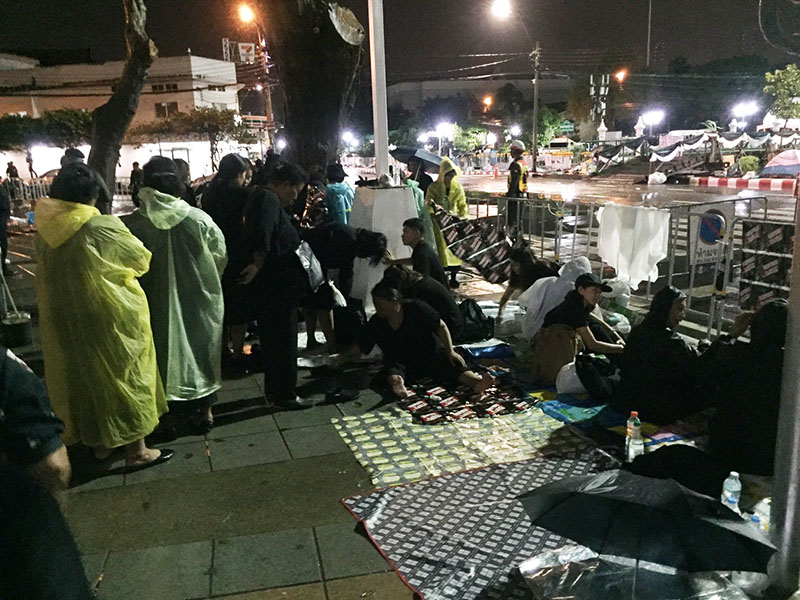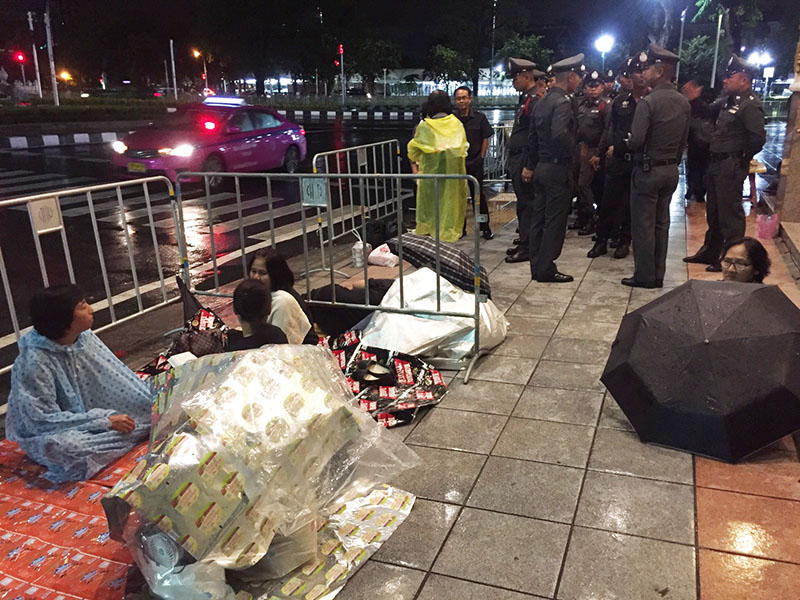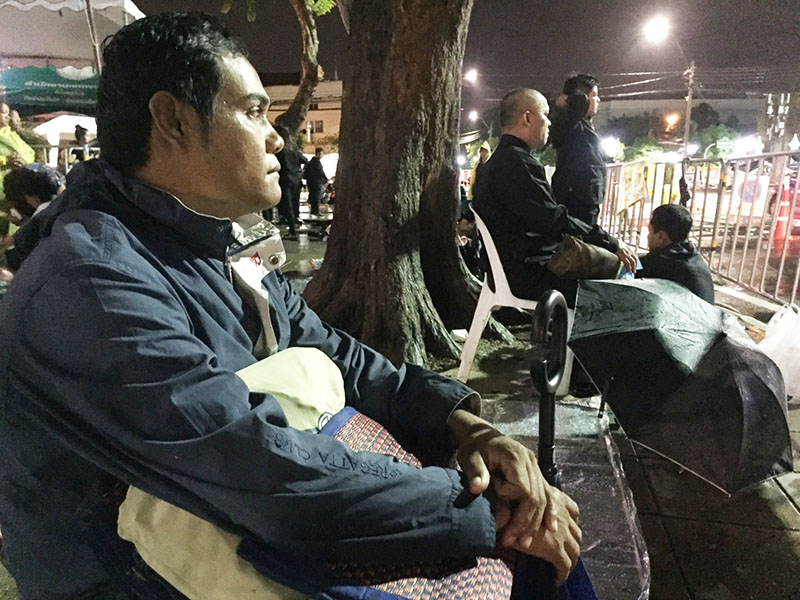 Related stories:
Thousands Gather For Practice Cremation Procession (Photos)
Virtual Thailand: Enter the Crematorium of King Rama IX