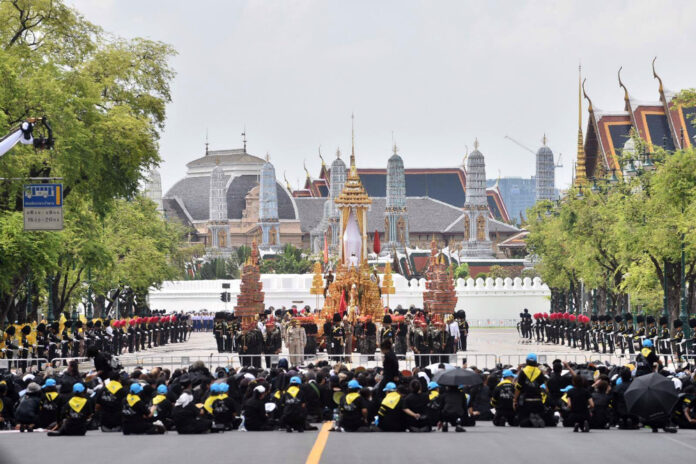 BANGKOK — Clad in black, mourners gathered at 4am on Saturday in hope of witnessing the cremation procession at the Sanam Luang.
For a chance to watch full-dress rehearsals of three processions that will take place for the royal cremation of His Majesty King Bhumibol next week, people arrived hours before they were allowed inside the area at 5am.
Princess Sirindhorn and Prime Minister Prayuth Chan-ocha joined in this morning's processions, which featured uniformed military and palace personnel.
Eighteen roads around Sanam Luang have been closed since Friday night and 27 roads will be blocked tomorrow as rehearsals will continue for another two processions.
A total of six processions will be held from Oct. 26 to Oct. 29 involving more than 5,000 personnel clad in colorful traditional uniforms.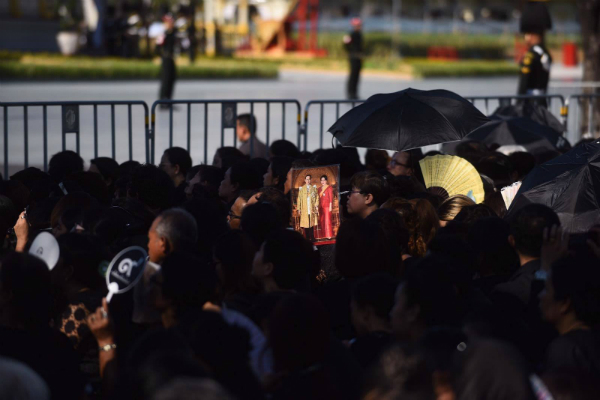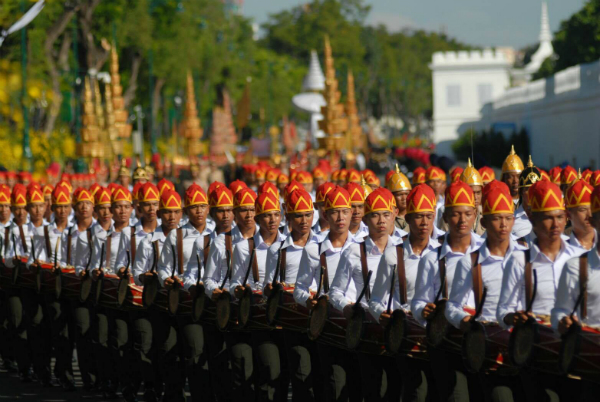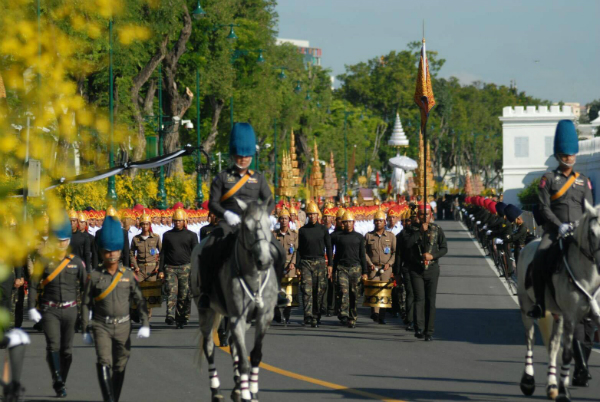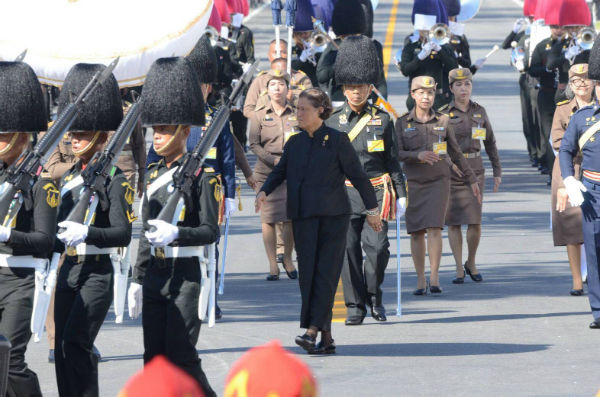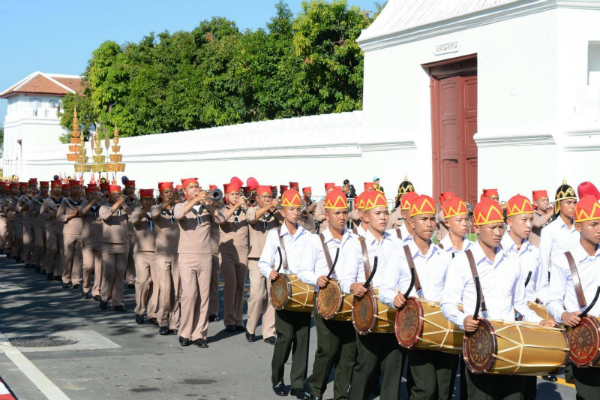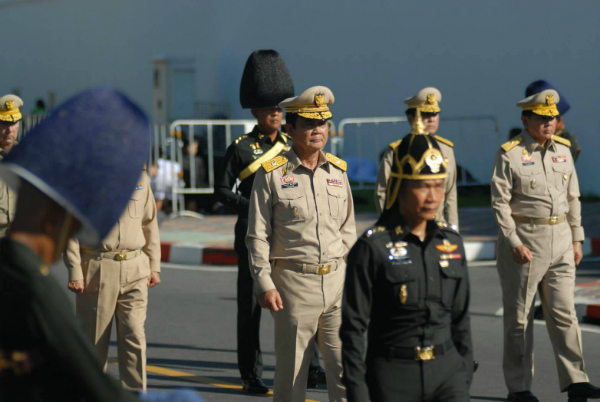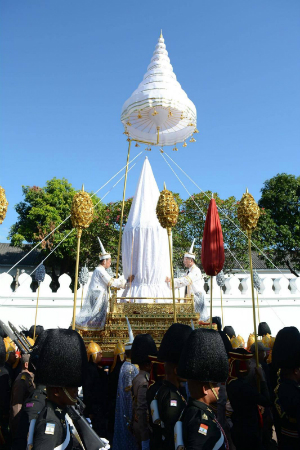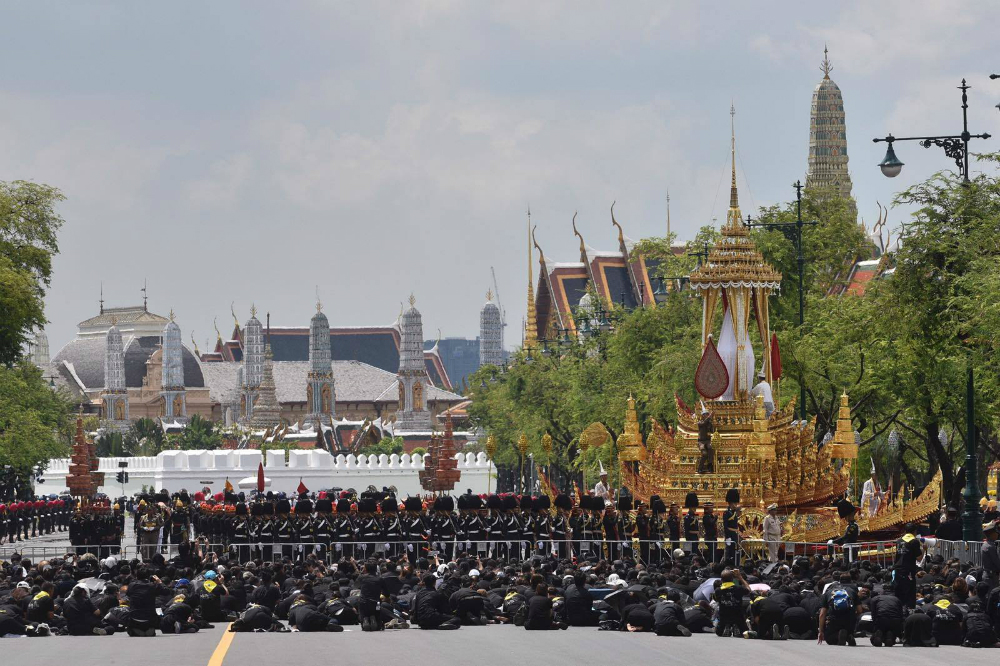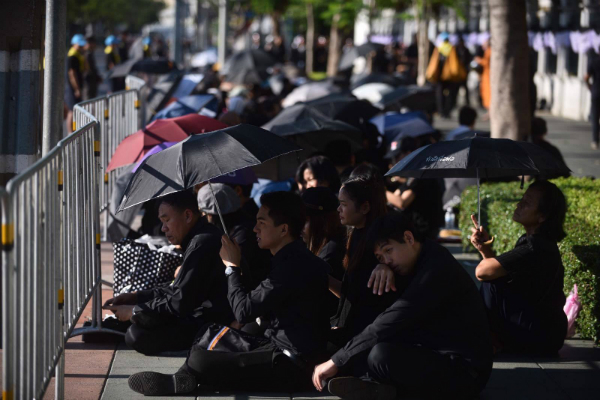 Related stories:
Mourners Gather to Watch Cremation Procession Rehearsal (Photos)