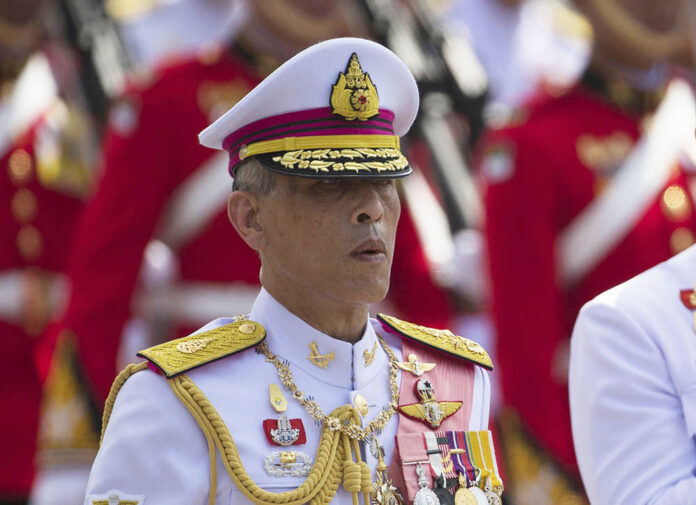 BANGKOK — King Vajiralongkorn addressed the nation on television Sunday at midnight to wish Thais a happy 2018, saying they had carried themselves well through many important 2017 events with tolerance and calmness.
"May the grace of King Bhumibol Adulyadej and all sacred entities protect and grant you moral strengths so you will continue to be a strong force for the country," he said.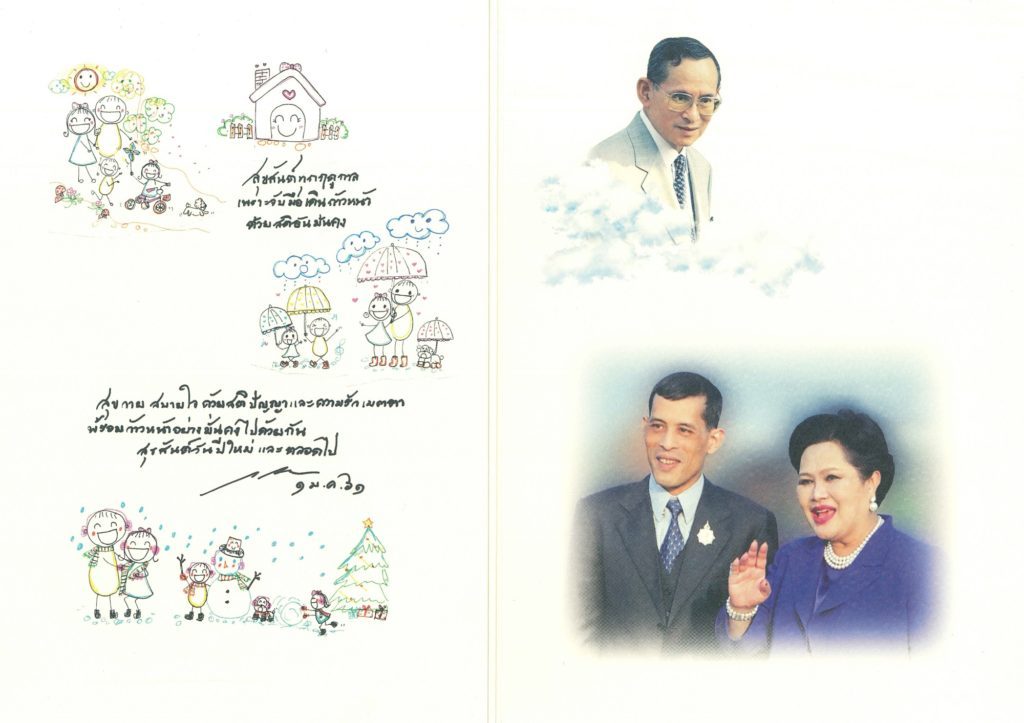 King Vajiralongkorn also issued a greeting card with his own drawings of a happy family, a snowman, a Christmas tree and a home.
The cover of the greeting card contains the insignia of the House of Chakri above his own and his mother's, Queen Sirikit.