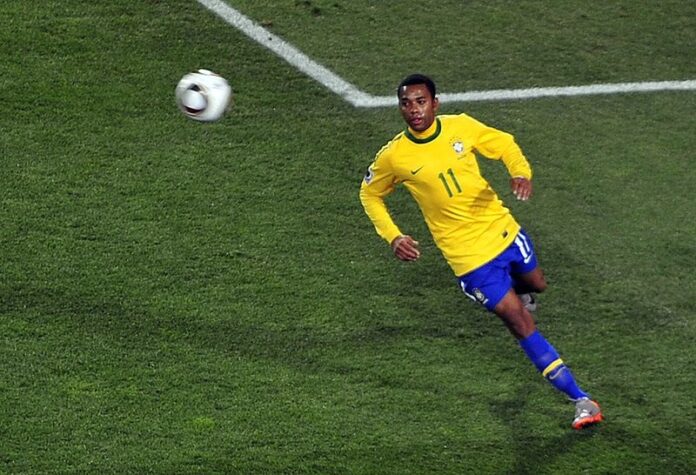 MILAN — Former AC Milan and Real Madrid striker Robinho was sentenced to nine years in jail by a court in Milan on charges of sexual assault following an incident in 2013, Italian news agency ANSA reported Thursday.
Currently playing for Atletico Mineiro in his native Brazil, Robinho's lawyer said in a statement that the 33-year-old Robinho denied the charges and will appeal the court's decision.
ANSA reported that five other men were also accused of sexually assaulting an Albanian woman and that another member of the group, Ricardo Falco, was also sentenced to nine years in jail. The other four men had not been found by Italian police, ANSA said.
Robinho's lawyer, Marisa Alija, issued a statement saying that "We clarify that he has already defended himself from these allegations, and insist he had no participation in that episode. All legal provisions are being taken on this first decision."
Brazil does not extradite its own citizens when they are sentenced in other countries.
Robinho began his career with Santos before leaving Brazil in 2005 for a three-year spell with Madrid. He then joined Manchester City in the English Premier League and moved to AC Milan in 2010, spending five years under contract with the Serie A club. After a brief stay at Chinese team, Guangzhou Evergrande, he joined Atletico Mineiro last year.
He has made 100 international appearances for Brazil.