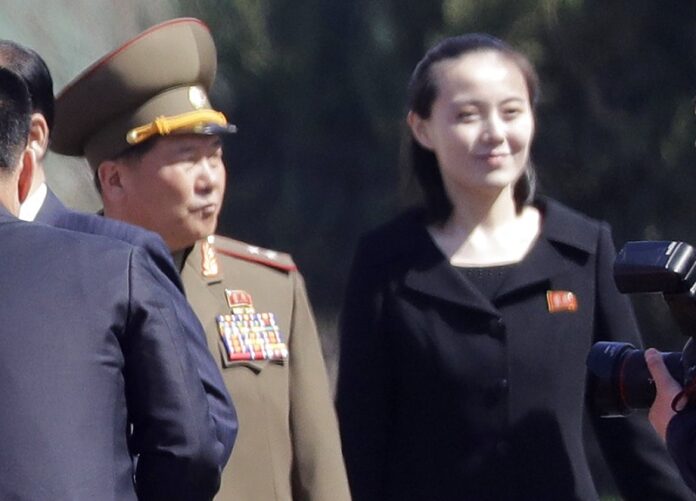 SEOUL, South Korea — The plane carrying a high-level North Korean government delegation including leader Kim Jong Un's sister has arrived in South Korea to attend the opening ceremony of the Pyeongchang Winter Olympics.
Kim Yo Jong will be the first member of North Korea's ruling family to set foot in the South since the 1950-53 Korean War.
The North Korean officials during their three-day visit beginning Friday will meet with South Korean President Moon Jae-in, who's trying to use the Olympics as an opportunity to pull North Korea into meaningful talks over its nuclear program.
Analysts say the North's decision to send her to the Olympics shows its ambition to break out from diplomatic isolation by improving relations with the South, which it could use as a bridge for approaching the United States.