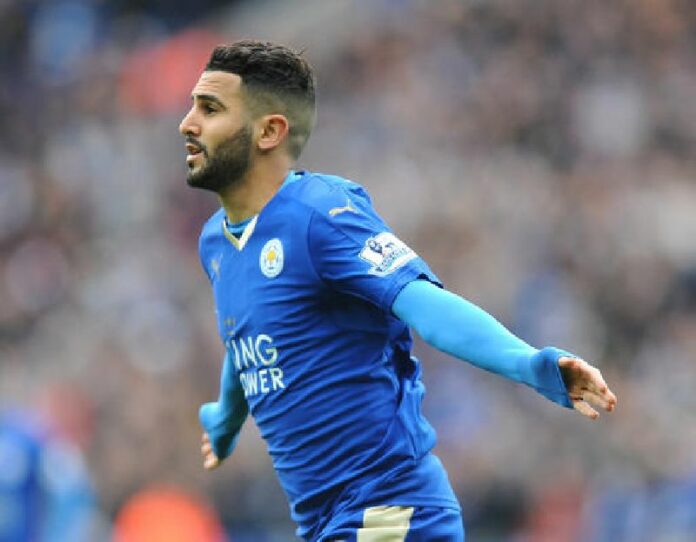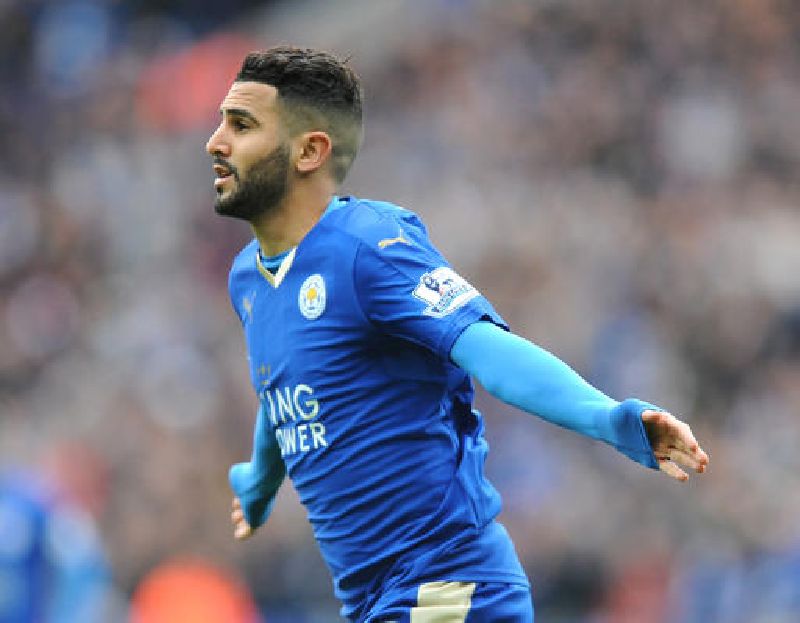 LONDON — Player power only goes so far in the Premier League.
If Riyad Mahrez had his way, he would be wearing a Manchester City shirt on Saturday in a swift reunion with Leicester.
Instead, he appears to have gone AWOL.
The Algerian is still contracted to Leicester and has no known physical injury but he won't be on the pitch at all at the Etihad Stadium.
A creative force in Leicester's incredible run to the Premier League title in 2016, Mahrez's relations with the 5,000-1 outsiders have long since soured after being denied a transfer yet again.
Denied a chance for leave for new chances of glory, Mahrez is in a huff with Leicester and absent from full duties. It can't last.
How ungrateful from a winger plucked from obscurity in the French second tier and elevated to unimagined levels of stardom that saw him voted Professional Footballers' Association player of the year in 2016.
"It's important he comes back," Leicester manager Claude Puel said, "and he gets his head right."
Mahrez's head was turned by City in the January transfer window. The chance to work with Pep Guardiola was dangled in an opportunity craved by most players – even more so when City is a near-certainty to win the Premier League this season, and in contention for another three trophies.
And yet there is growing appreciation of player welfare in football.
Mahrez's mindset after seeing his dream move crushed should not be disregarded, however well-paid his current contract is at Leicester.
"He's a human being," PFA chief executive Gordon Taylor told TalkSport radio. "You can't get a solution by telling people who is in the wrong."
But there is still a contract to abide by.
Leicester, which is owned by Thai retail giant King Power, had no obligation to release Mahrez for far below the valuation. Not after the 26-year-old Mahrez agreed to sign a new contract through 2020 within months of lifting the Premier League trophy. He took the pay rise, and ceded some control of his immediate destiny. That's why an earlier request to leave was rejected in the offseason.
"I don't want to comment or give details about our relationship with Riyad," Puel said. "I think it's important for all details to remain inside the club and not in public."
The financial clout now of teams outside the elite allowed Leicester to fend off this latest approach by Manchester City as it is ranked the 14th biggest moneymaker in world football.
The last year has also witnessed significant inflation in transfer fees as the world record was more than doubled in August by Neymar's 222 million euro (then USD$262 million) move from Barcelona to Paris Saint-Germain.
Leicester would have accepted around USD$130 million for Mahrez. City put his valuation at around USD$90 million and wasn't budging as it moves on from the era of more wild spending sprees.
Even if City still hopes to sign Mahrez, that can't happen until the summer transfer window. With more than three months of the season remaining, Mahrez has little choice but to be playing again.
"I hope he can come back with a good attitude and prepared to work," Puel said. "But he will need time, and time to be match fit."
Leicester has probably peaked, for now. The central England club is hovering around eighth place, far from the relegation places and unlikely to qualify for Europe.
But there's still the possibility of silverware in the FA Cup – especially if Mahrez is combining to full devastating affect with striker Jamie Vardy.
"Riyad is a magnificent player and he loves football," Puel said. "He loves his relationship with his friends, his teammates, he enjoys his football and I think he needs to come back, play and touch the ball. He's a magnificent footballer."
Just one who will be missing for a third consecutive match on Saturday. It's time for Mahrez to get back on the pitch and flaunt the flair that is so in demand.
Story: Rob Harris