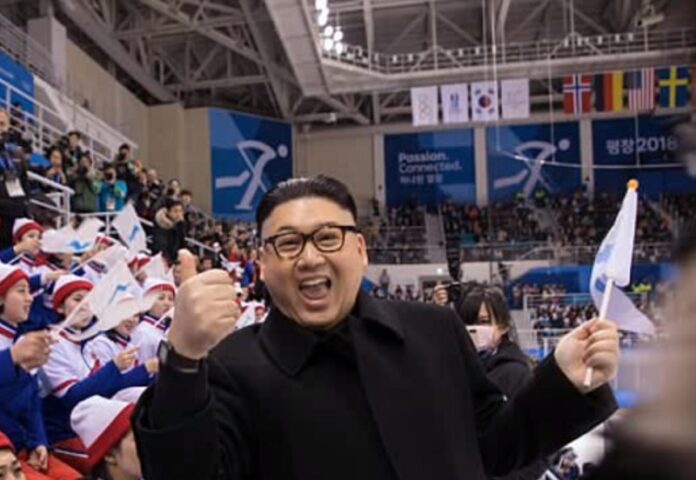 PYEONGCHANG, South Korea — A Kim Jong Un impersonator calling himself only Howard from Australia has made an appearance at the Korea-Japan women's ice hockey game at the Pyeongchang Olympics.
He briefly walked in front of a North Korean cheering section waving a unification flag and smiling Wednesday before being moved away to his seat nearby.
Security then came to take him out of the arena as a crowd began to form. Police later took over, surrounding him in a hall outside the seating area and preventing him from going back into the game.
The impersonator wore a long black overcoat and glasses and sported the North Korean dictator's trademark haircut.
He said, "This is how I look," as police led him into a staff room.