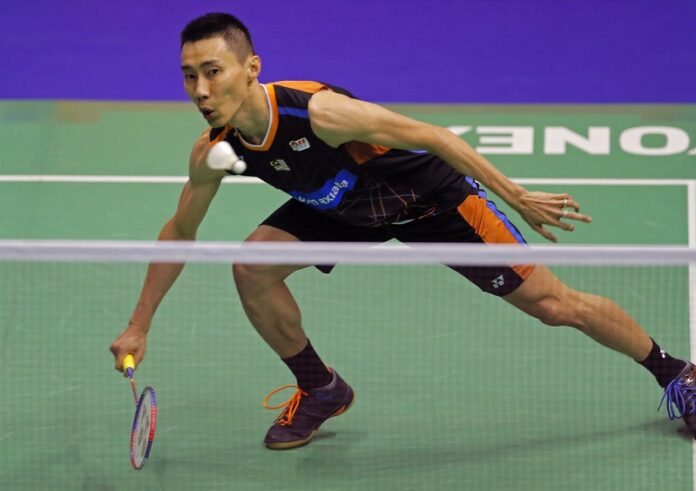 BIRMINGHAM, England — Badminton great Lee Chong Wei wants his world federation to give him similar treatment to that which has helped Roger Federer extend his tennis career.
The 35-year-old Chong Wei, defending his title at the All England Championships this week, says he's "freaked out" by the Badminton World Federation's new regulations which require the tour's leading 15 players to compete in a minimum of 12 top tournaments to help promote the tour and sport.
When the quota is added to the Malaysian's other commitments to his national association and to sponsors, his annual tournament total could rise to 19 – too many for health and longevity, he believes, in a career already extended at the highest level longer than most people expected.
"How can a top player cope? If the world body persists, the top players will not be able to give their best. They'll eventually be burnt out," Chong Wei said.
The 36-year-old Federer, by contrast, is allowed to play a reduced schedule if he has competed for 12 years on the ATP Tour, has played at least 600 matches, and is aged over 31. Because the Swiss superstar meets all three requirements, he has been able to take lengthy breaks which have helped to make the last 15 months one of the most successful spells of his career, with three Grand Slam titles.
When Chong Wei was asked if he would like the BWF to create similarly sympathetic rules for its longest-lasting players, he answered: "Yes, I really would. It makes complete sense."
"But I don't think it will happen. I sent a request to the BWF, explaining why this is too many tournaments for me, but I haven't had a reply. And that was back in November."
Asked if he felt this silence was disrespectful, Chong Wei said: "Yes."
Other leading players support Chong Wei, including world champion Viktor Axesen of Denmark, two-time Olympic champion Lin Dan of China, and former women's No. 1 Saina Nehwal of India.
Chong Wei does, however, have a significant consolation.
"I have decided I have to miss some of these tournaments, or I risk shortening my career," he said. "But I have good support from my national association, the BAM (Badminton Association of Malaysia). They have agreed to pay my fines (for non-appearances) to the BWF. So that is what will happen."