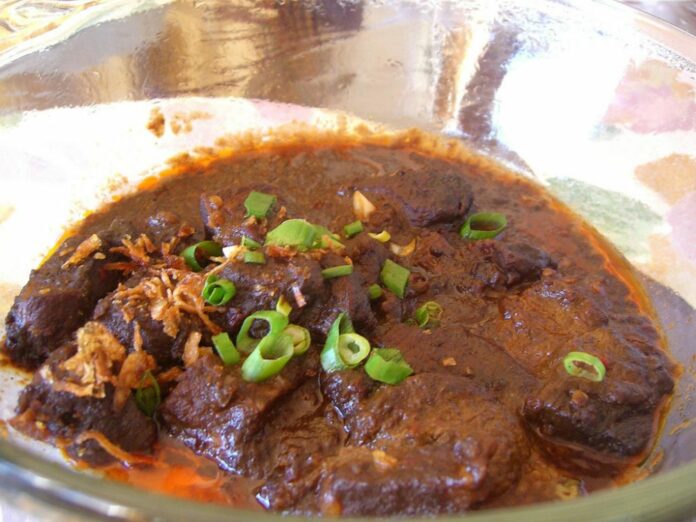 JAKARTA — Judges on a popular British cooking show are being ridiculed for ignorance of Asian food after insisting the chicken in a Malaysian contestant's rendang curry should have been crispy.
Foodies in Malaysia, Singapore and Indonesia have taken to social media to vent at the critique of the Malaysian-born cook's traditional method for preparing chicken rendang.
"The skin isn't crispy. It can't be eaten but all the sauce is on the skin I can't eat," one of the MasterChef UK judges complained in a recent episode of the show.
Online, Southeast Asians pointed out that the chicken is cooked in curry sauce, not fried, and is never crispy. Some accused the judges of neo-colonial attitudes and racism.
The contestant, Zaleha Kadir Olpin, was eliminated from the competition but took to Instagram to vow she'd never stop cooking the traditional way.
Her offending rendang was presented as part of Malaysia's national dish, Nasi Lemak, which aside from rendang also includes rice cooked in coconut milk and spicy prawns.
The judges lavished praise on most of the ingredients but dismissed the non-crispy chicken rendang as a "mistake."
One of the judges, John Torode, later stirred more controversy online by trying to fuel the ages-old war of words between Malaysians and Indonesians over which country invented rendang.
The curry, which originates from West Sumatra in Indonesia, is popular in Malaysia, Indonesia, Singapore, Brunei and southern Thailand.