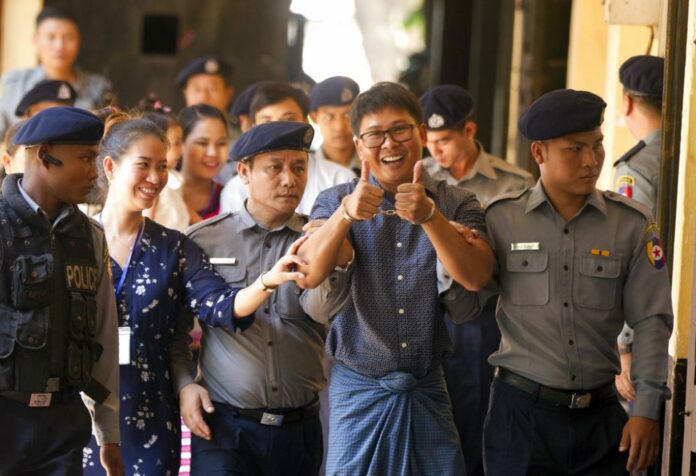 YANGON — A Myanmar court has refused to dismiss a case against two Reuters journalists after the reporters' lawyers insisted last week that the evidence doesn't support the charges.
Wa Lone and Kyaw Soe Oo face possible charges under the Official Secrets Act, a law dating from British colonial times. If convicted, they could get up to 14 years in prison.
They were arrested Dec. 12, with police accusing them of violating the law by acquiring "important secret papers" handed to them by two policemen who worked in troubled Rakhine state. Security forces in Rakhine have been accused of serious human rights violations against ethnic Rohingya Muslims.
A lawyer said the judge refused to dismiss the charges Wednesday. The next hearing is set for April 20.