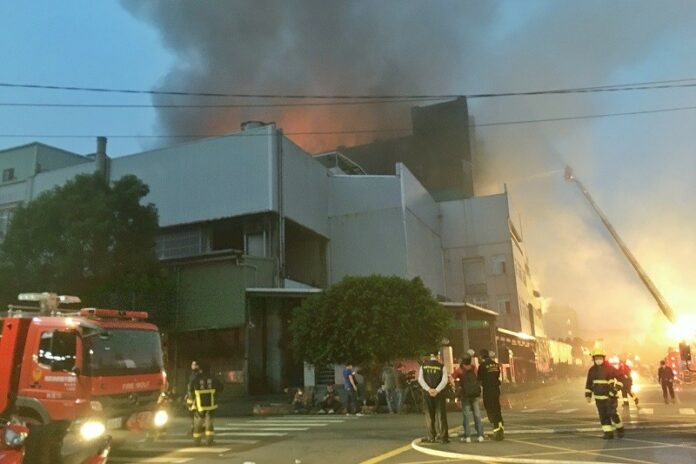 BEIJING — Taiwan is mourning the deaths of five firefighters and two Thai migrant workers in a weekend blaze at a computer equipment factory.
The official Central News Agency said the fire broke out Saturday night at the plant belonging to Chin Poon Industrial in the city of Taoyuan outside the capital, Taipei.
CNA said the firefighters had lost contact with colleagues outside and became trapped under heavy equipment.
It said another seven firefighters were injured in the blaze.
CNA quoted Chin Poon spokesman Hsiao Kung-yen as saying Sunday that the first fire alarm sounded in an area where thin layers of polymer are applied to printed circuit boards. Large amounts of flammable chemicals apparently fueled the blaze.