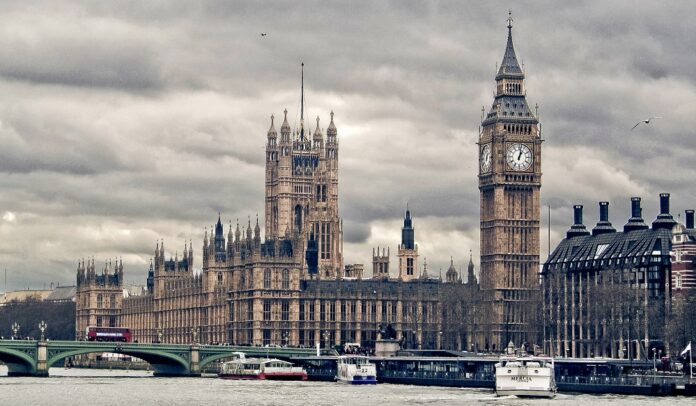 LONDON — London's Metropolitan Police say no one is in a life-threatening condition following a car crash outside the Houses of Parliament.
Armed police have swooped on the area, cordoning off streets around Parliament Square, Millbank and Victoria Tower Gardens. Sky News video showed a man being arrested after the incident on Tuesday.
Police said that the driver of car, a man, was arrested at scene after the incident which took place at 7:37 a.m. Tuesday in London.
The car slammed into barriers that had been extended following the Westminster Bridge attack in March 2017 when Khalid Masood ploughed a car into crowds on Westminster Bridge, killing four people.