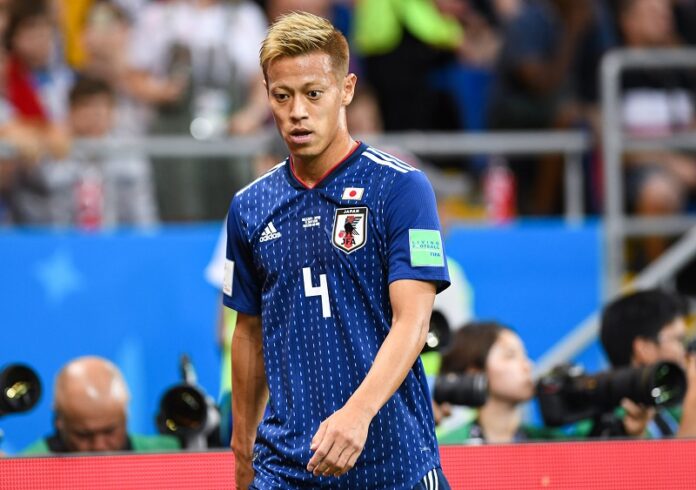 MELBOURNE, Australia — Japan star Keisuke Honda says he planned to retire after this year's World Cup but changed his mind when offered a contract by the Melbourne Victory in Australian football's A-League.
Already retired from international football, 32-year-old Honda said he intended to end his playing career before coach Kevin Muscat lured him to the Victory on a one-year contract worth a reported USD$2.9 million.
"I was thinking to quit my career after the World Cup but lucky this club made me a great offer that's changed my career," Honda said. "I changed my mind after I spoke to Kevin directly."
"He said to me he really wants to succeed as a club … so he's an ambitious person and I'm an ambitious person as well, so I was inspired by him. That was a big meeting for me."
Honda also gave an assurance that the Victory would take priority over his new role as general manager of the Cambodia national team. The Cambodia role was announced only a week after his signing by Melbourne but Honda said there was no conflict with his A-League duties and he is "firstly a Melbourne Victory player".
"About four months (ago) I spoke to the Cambodian association and I ask them may I become manager of the national team and at the same time I'm a soccer player and they said yes," Honda said. "Melbourne Victory understand my situation and respect my activities."
Honda, who owns a football club in Cambodia and runs several football academies there, will reportedly conduct a lot of his consultancy with the national team via video link, and intends to visit the country every two or three months.