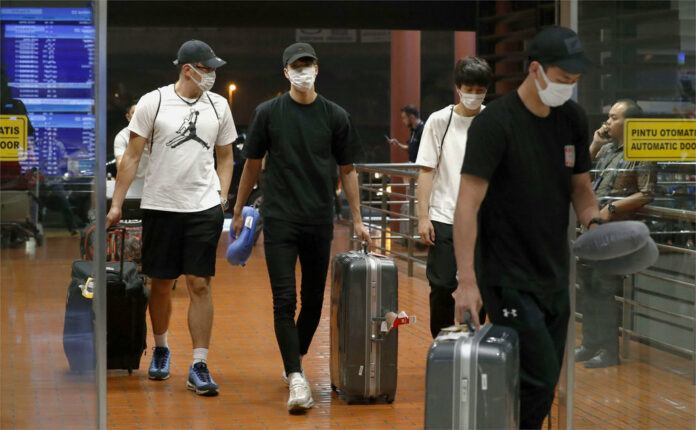 JAKARTA — Four Japanese basketball players were kicked off their Asian Games team and sent home Monday after delegation head Yasuhiro Yamashita said they "spent the night in a hotel with women."
Yamashita told a news conference that the four players hooked up with the women after eating and drinking in an entertainment district and were easily identified by wearing Japan-emblazoned shirts.
"I met with the athletes and they deeply regret what they did," Yamashita said. "I apologize from the bottom of my heart as the head of the delegation."
The incident took place after Japan's 82-71 win over Qatar in a group-stage game last Thursday.
Japanese Olympic officials said they learned of the incident after a newspaper published photographs of the players out on the town.
The JOC identified the four as Takuya Hashimoto, Keita Imamura, Yuya Nagayoshi, and Takuma Sato, and said the players had to pay for their own flights home from Jakarta.
The JOC described the players' behavior as a "clear breach of the team's conduct code, which specifies athletes are to be role models."
The eight remaining players in the Japan squad have a game against Hong Kong on Wednesday.
Olympic Council of Asia president Sheikh Ahmad al-Fahad al-Sabah said it was important for athletes to understand that they're expected to act as role models while representing their countries and he commended the Japan Olympic Committee for moving swiftly to handle the matter.