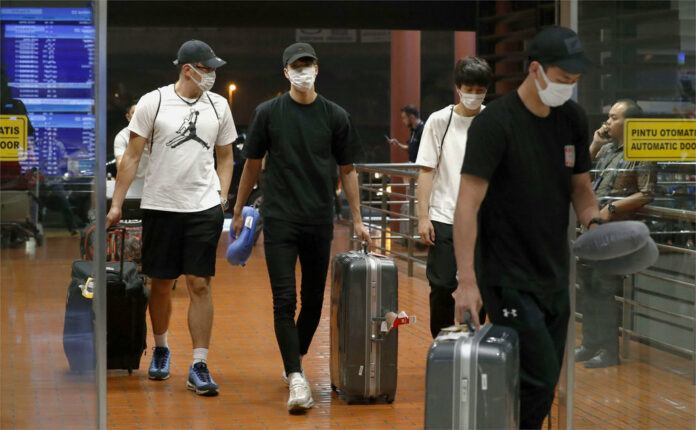 TOKYO — Four Japanese basketballers who were sent home from the Asian Games for hiring prostitutes in Indonesia have been suspended from playing for one year.
The head of the Japan Basketball Association announced the suspensions at a news conference in Tokyo on Wednesday.
The JBA's Yuko Mitsuya bowed in apology before making the announcement. She said her salary would be cut 10 percent for three months, and that the salaries of three other JBA officials would be cut by the same amount for two months.
The four players were kicked off Japan's Asian Games team and sent home on Aug. 20.
The head of Japan's delegation said Yuya Nagayoshi, Takuya Hashimoto, Takuma Sato, and Keita Imamura were wearing Japan-emblazoned shirts when they hooked up with prostitutes after eating and drinking in an entertainment district.