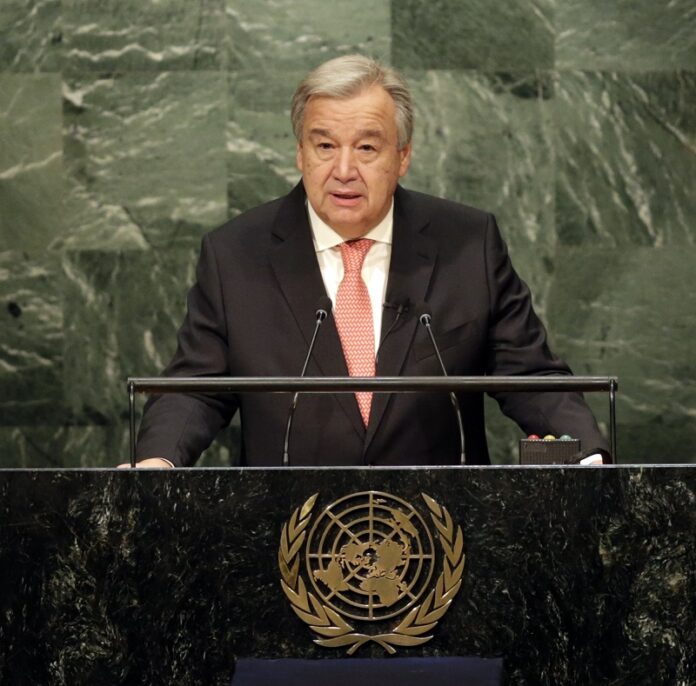 UNITED NATIONS — U.N. Secretary-General Antonio Guterres says he hopes Myanmar's government will pardon "as quickly as possible" two Reuters journalists jailed on charges of possessing state secrets in connection with their reporting about massacres of Rohingya Muslims.
Guterres said Thursday that "it is not acceptable to have the journalists of Reuters being in jail for what they were doing."
Journalists Wa Lone and Kyaw Soe Oo were given a seven-year prison sentence Sept. 3 for possessing state secrets. They had reported on the army's brutal counter-insurgency campaign that drove 700,000 Rohingya to flee to Bangladesh.
Guterres noted that the International Criminal Court announced Sept. 18 that it is launching a preliminary investigation into Myanmar's deportations of Rohingya to Bangladesh. Bangladesh is an ICC member. Myanmar is not.